Tips and Advice for Conflict Issues with a Nonprofit Board of Directors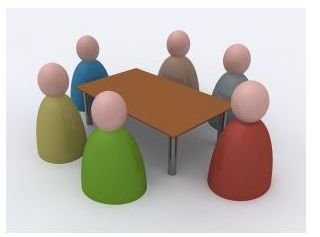 Passion Generates Conflict
The people who seek appointment on any nonprofit board of directors do so because they feel passion or enthusiasm for the nonprofit cause. It
doesn't matter how complex or simple the nonprofit's mission is. It might be a community social service agency that provides mental health treatment to area residents—and bills insurance companies for those services. It can be the boosters club for the athletic team of the local high school, which does not sell or provide any service at all other than fundraisers to support the scholastic team.
People bring their hearts with them when they get involved with nonprofit boards. Be prepared to head off strife on your board, because wherever there's passion you can bet that people will disagree on ideas and processes.
The Initial Appointment to the Board
In many cases a person attains a nonprofit board directorship through a connection with someone else who is already on the board. Even those vetted through a nominating committee authorized by the bylaws have most often heard about the board opening or been invited to apply for board membership through an acquaintance.
Whether it's the board of a large professional organization or a small volunteer group, appointment should never be instantaneous. When the person is nominated—and the bylaws should reflect whether self-nominations are acceptable—an appropriate time interval of two to four weeks should take place before the person's appointment to the board is voted upon and becomes a done deal.
Operations Can't Be Rushed by Emotions
People are eager to get things done, and this emotion can turn to anxiety when things move slowly. Emotional conflicts can tilt a board member's perspective out of control.
A board member who joins with enthusiasm can become frustrated by a lack of hands-on management.
He may feel stymied by lack of funding to carry out pet projects or necessary improvements.
He may become impatient by the local bureaucracy and the necessity to apply for licenses or permits.
He may feel frustrated or even ashamed if he is not able to donate from his pocketbook or if his suggested fundraisers fail.
Through the nomination process the potential member should consider (or be asked to consider) whether he is joining to benefit the group, the community or his self-esteem. It's also important to address the issue of personal monetary contribution: Members of some nonprofit boards are expected to get out the checkbook, while with other boards it's all about pitching in or serving in an advisory capacity. If you expect money, make it known up front.
Questions of Competency
Just what level of competence does the person bring to the job? Generally, he extrapolates the skills that he utilizes in his private career ventures into the arena of the board. For example, a public relations manager will have keen interest in the organization's newsletter or website. Someone involved in sales and marketing will relish participating in the organization's fundraising efforts. However, each board member's level of expertise will vary, and this can cause interpersonal conflicts fueled when one members perceives incompetence in another member.
Members should be mindful, therefore, that the board of directors of a nonprofit agency does not actually run the business. When a person makes application to the board he should be advised, and reminded through implementation of the bylaws, that the board's duty is to monitor and cooperate with its appointed managers (CEO, COO, CFO). Commitment to the nonprofit's mission bears more importance than individual skill levels. (The exceptions to this are the small church, scholastic, or special interest nonprofits with board members that actually conduct the work themselves and with the help of recruited volunteers.)
Financial Conflicts
To ensure that board members act without selfish interests, many localities require them to file financial disclosures. In Ohio (this writer's location), certain types of nonprofits' board members must file within 90 days of their appointment and do so yearly up to and including April 15 of the year after they have left the board.
A board member must disclose if he sits on another board (e.g., a bank or investment firm) that makes fiduciary decisions concerning the nonprofit and limit his participation in affected decisions.
A board member must advise the board in writing if he has financial interests with a company or foundation that is solicited to make a grant.
The board should purchase bonds against the integrity of the president, treasurer, and any other board member who handles receipts or assets.
Laxity in Procedural Order
Nonprofit boards must be wary of the dangerous potential to relax policies or procedures spelled out in the bylaws. For example:
Standard operating procedure for handling receipts must be maintained at all times.
Fair order should be maintained at meetings through use of a procedural directives such as Roberts Rules of Order.
Financial reports must be issued monthly. A chart of accounts should be established. On a yearly basis a finance committee should review the nonprofit's financial status.
Minutes noting all transactions and business of the board must be distributed to all board members and those with a valid interest.
Ethics Standards
No board can operate with impunity if aspersions are cast upon any member's character. It's wise to spell out ethical conduct standards:
A board member's own company or employer cannot receive funding or profits from the nonprofit.
A member's company can donate to the nonprofit, but the member should recuse himself from deciding on use of the funds.
A board member should not participate in grant application processes if he has relatives on the board of the grantor.
A board member should not accept gifts from vendors or organizations that stand to make business with the nonprofit.
A board member should not accept any payment or goods in exchange for his services.
A board member should not promote his own reputation through association with the nonprofit.
A board member's general conduct should be unimpeachable.
A board member cannot make presentations about the business of the nonprofit in exchange for an honorarium or gift.
The board members of a volunteer organization that does not directly sell a product or service—such as a church or a boosters organization—will become more directly involved with operations.
Template for a Board Member Contract
The use of a board member agreement form can identify potential conflict issues with a nonprofit board of directors. It keeps those appointed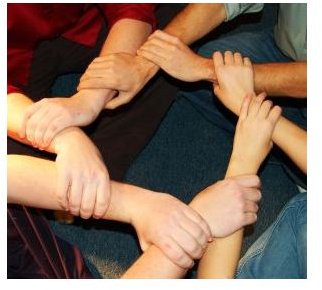 focused on limitations and purposes of the Board's individual and collective members. A sample Agreement for Nonprofit Board Members is available as a free download in Bright Hub's Project Management Media Gallery.
Resources
LA Writer: Ohio Laws and Rules. Conflict of Interest Reports – Foundation Board Members. At https://codes.ohio.gov/oac/183-1
The writer also has past and current experience serving on nonprofit boards.
Images