Evaluating Your Decisions: Project Manager Self-Assessment Tips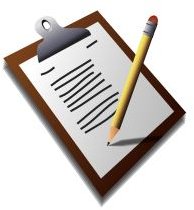 Taking Measure of Your Progress
The Project Management Institute provides tips, tools and techniques that enables effective project managers to optimize their efforts in achieving successful outcomes. By creating dashboards, tracking project benefits, monitoring milestones and managing risks, you have the data to make quick decisions and react to both threats and opportunities. Reviewing your plans helps ensure that your approaches to handling project issues work as intended. Start by looking at the impact of your actions on your organization, and drill down to uncover details that may reveal opportunities to improves processes and procedures. By controlling management processes, tracking benefits, monitoring finances, engaging stakeholders effectively, handling risks, establishing governance processes and managing resources, you can ensure timely delivery of products and services.
Rating Scale
Rate yourself on a scale from one to five on the following questions.
A level one rating indicates you are aware of processes that contribute to effective decision making.
A level two rating indicates you repeat a process successfully.
A level three rating indicates you can define sub-processes.
A level four rating indicates you manage processes without guidance.
A level five rating indicates you can optimize and automate processes related to your decision making.
Self-Assessment
1. Do Your Decisions Contribute Positively to Your Organization?
If your project is successful but results in budget or schedule overruns, it reflects negatively on your organization. Your decisions typically reflect personal goal achievement. These may not enable you to help your company achieve long-term goals. This typically occurs if you don't have completely documented processes, policies and procedures in your organization.
2. Do Your Control Your Projects Effectively?
If you lead your project team by clearly defining the scope and establishing review processes, you typically hold regular checkpoint meetings and have clearly defined decision-making processes with your team. By ensuring your project objectives are specific, measurable, achievable, realistic and time constrained, your team can assess success or failure and take corrective action if necessary. Without these things in place, you cannot control your team's output effectively.
3. Are Your Project Benefits Clearly Defined?
If you haven't clearly defined the project requirements and gotten sponsor and stakeholder approval, it will be difficult to make decisions that align the project with strategic objectives. By classifying your requirements, you ensure that your approach makes good business sense. By linking your project metrics to operational goals, you can be sure that your project gets the recognition it deserves.
4. Are Your Financial Records Accurate?
If you don't estimate costs and record expenses accurately, you risk overruns and financial chaos on your project. By using effective cost estimation techniques, you can make better decisions about project spending and resource allocation.
5. Do You Have a Plan to Engage Stakeholders?
If you engage stakeholders by identifying and communicating requirements at the beginning of your project, you can avoid problems later. By analyzing needs and establishing a plan to support stakeholder input, you can make more effective decisions to manage project tasks and ensure that business, functional and user requirements are met.
6. Have You Identified All Potential Risks?
If you manage threats and opportunities effectively, you can maintain a focused balance that minimizes or eliminates events that can negatively impact the project and maximizes the chance to exploit positive events. By recognizing internal and external triggers, you can make good decisions.
7. Have You Completed Project Documents?
If you take the time to generate start-up project documentation such as a project charter and project plan, you can refer to it throughout the project. This enables you to make effective decisions and communicate your project status and progress towards completion.
8. Do You Manage Resources Effectively?
If you make decisions that enable the effective use of raw materials, human resources, equipment, supplies and information, you utilize your resources effectively. With efficient capacity planning and prioritization, you can optimize project performance. If some project resources are overworked while others are underutilized, you need to revisit some of your decisions to balance your resources more effectively.
9. Do You Communicate Effectively?
If you establish a plan to communicate regularly with sponsors, stakeholders and team members, you get the information necessary to make good decisions. Without feedback from key personnel, you won't have the right level of data, validation or approvals to ensure project success.
10. Have You Built an Effective Team?
If your team experiences constant conflict and indecisiveness, your ability to achieve milestones and complete project tasks is diminished. Evaluating your decisions means you take the time to schedule team meetings and work with team members to solve disputes, troubleshoot problems and resolve issues to optimize project performance.
References and Image Credit
Image Credit: Wikimedia Commons - Tkgd2007
"P3M3® Home." P3M3® Home. https://www.p3m3-officialsite.com/ (accessed June 13, 2011).