Donald Trump and Project Management: Three Leadership Lessons From the Life of Trump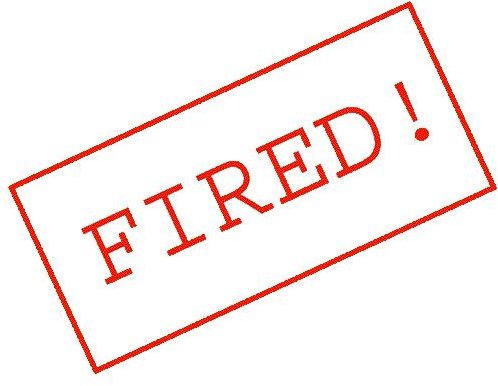 While there can be numerous factors that contribute to a project's failure, the biggest reasons for such failures are:
Poor leadership
Poorly trained or inexperienced project managers
Poor communication
If you are looking for a blueprint for the ideal project manager, consider Donald Trump.
About Donald Trump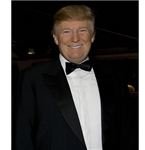 Whether you love him or loathe him, Donald Trump is the gold standard for a successful project manager. His net worth of 2.7 billion dollars (as of March 2011 and reported in his Forbes profile) is proof of the profitability of his talents.
His hit reality television shows "The Apprentice" and "The Celebrity Apprentice" are testaments to his reputation as a leader. If you are familiar with the show, you know that poor leadership skills are the number one reason contestants – like Gary Busey,1 for instance - get fired from the show. Trump's leadership skills, education and communication skills are three reasons why you would want an individual with a similar skill set to lead your next project.
Exude Authority and Confidence
Trump is always in charge. Even when he's not in charge, he acts like he is. Few leaders have done a better job of creating and maintaining a persona than "The Donald." When Trump speaks, team members listen.
Be Unconventional
Be secure enough in your skills to be unconventional. Trump's autocratic, centralized management style is not that of most conventional managers in any way, but it works for him and produces results.
The lesson to be learned here is to exude confidence and authority even if this is your first project management role and you are fresh out of college with zero practical experience. Move with purpose, speak with authority and never, ever let your team see a hint of weakness.
As a project manager, you must believe that you can bring your project to a successful completion. However, to become a great leader, you must have or develop this next attribute as well.
Practice Until You Cannot Get It Wrong
Poorly trained project managers are another reason that projects fail; avoid this by being the expert, not a jack of all trades.
Another reason Trump is so successful is because he is an expert in his field, real estate. He found a niche that suited his skills and learned everything he could about the real estate market. He mastered every aspect of planning, overseeing, organizing and communicating with his teams on real estate projects. Trump believes in being well-educated because he understands that knowledge is power.
Be an expert about your project. If it overlaps another project or another department, educate yourself about those components as well as your own. Be prepared to discuss the project from any and all angles. Remember that knowing how to manage a project is just one half of the equation; knowing how not to manage your project is just as vital.
Trump never guesses and neither should you. Emulate him and do your research, find out all the facts and make a solid decision based on facts not emotion.
Leverage Face Time
Trump believes in negotiating face to face; that's probably true for several reasons:
First of all, it's much harder for individuals to say no when they are looking you in the eye.
Second, you can observe and read their body language.
Finally, there is a better chance of developing a relationship and having any sort of a relationship strengthens your managerial position.
Use this knowledge to your advantage as you work with your team. Meet staff members at the project so you can see whether or not they are overstating or accurately stating where they are in the process.
This keeps the lines of communication open and keeps you in touch with project's true status. Good communication leads to successfully completed projects.
While a good flow of communication from project managers to team members is important, it's equally important for the project manager to be able to facilitate communications between his technical and non-technical team members.
In real life terms, this means the project manager must be fluent in whatever specialized jargon is needed to communicate effectively with his tech team, but at the same time, he must be able to translate that terminology into plain English for the others. Add a modicum of diplomacy so neither group feels patronized, and you have added another layer of security against a failed project.
Avoid Hearing "You're Fired!"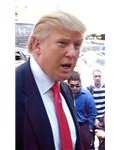 Failure to plan is one of the biggest reasons that projects fail; in fact, according to a survey by Collaboration, Management, and Control Solutions (CMCS), over 78 percent of their respondents cited "improper planning and methodology" as the reason for project failures.2 The best way to avoid this according to author Linda Hurley is by intensive planning: "Up to eighty percent of the effort in successful projects is in the planning."3
Successful project management calls for investing the time to plan the project from start to finish and work it according to your plan. While this may seem almost too simplistic, many project managers will make a general plan and then continually change it or modify it as new ideas or problems arise.
You don't want to be so rigid that you refuse to make a change to the plan if necessary to bring the project to a successful completion; you do want to be wary about losing focus and going off on irrelevant tangents.
Gary Busey's failure4 to remember that he gave two team members the exact same buying assignment (think cost overrun) may have been one of the contributing factors to his being fired from "The Celebrity Apprentice." It's also a prime example of what happens when there is no plan in place. Supplies may be duplicated or not purchased at all, or crucial parts of a project may fall through the cracks.
Plan your work and work your plan to get from hearing those dreaded words: "You're fired!"
Which Individual to Hire
While you may not be able to afford to hire Trump to head up your next project, hire a project manager with his types of skills:
Exceptional leadership
Above average knowledge and experience
Superior communication skills
While there are never any guarantees in life, hiring candidates with the skills to match your project needs is a step in the right direction for project success.
Trump or No Trump?
These are our thoughts but what are yours? Do you feel like someone with skills like Trump's would help or hurt your projects? What type of qualifications do you look for in your project managers? Please share your thoughts by leaving a comment below.
References
1 - Kwiatkowski, Elizabeth, "Gary Busey fired from 'The Celebrity Apprentice' by Donald Trump," (04/18/2011), Reality TV World, https://www.realitytvworld.com/news/gary-busey-fired-from-the-celebrity-apprentice-by-donald-trump-12194.php
2 - Sutton, Mark, "Poor planning and methodology main cause of project failure," (May 5, 2010), ITP.Net,, https://www.itp.net/580247-poor-planning-and-methodology-main-cause-of-project-failure
3 - Hurley, Linda, "Project Management – Reasons Why Projects Fail," iProjects Business Solutions, https://www.iproject.co.za/index.php?option=com_content&view=article&id=57&Itemid=70"
4 - Daily Mail Reporter, "Sparks fly on Celebrity Apprentice as Niki Taylor and Gary Busey both fail miserably as project manager," (March 21, 2011), Mail Online, https://www.dailymail.co.uk/tvshowbiz/article-1368311/Sparks-fly-Celebrity-Apprentice-Niki-Taylor-Gary-Busey-fail-miserably-project-managers.html
David, "Why Projects Fail: The Communication Gap," Building Meaning, (May 9, 2011), Building Meaning, https://www.buildingmeaning.com/?p=156
Image Credits
Image: [Donald Trump in 2009](/tools/Donald Trump) by Attribution: Michele Sandberg under CC BY SA 3.0
Image: Donald Trump enters the Oscar de la Renta Fashion Show, New York by Boss Tweed under CC BY 2.0
Image: Fired red stamp by saliko under Public Domain