Handling the Challenges of Ethical Leadership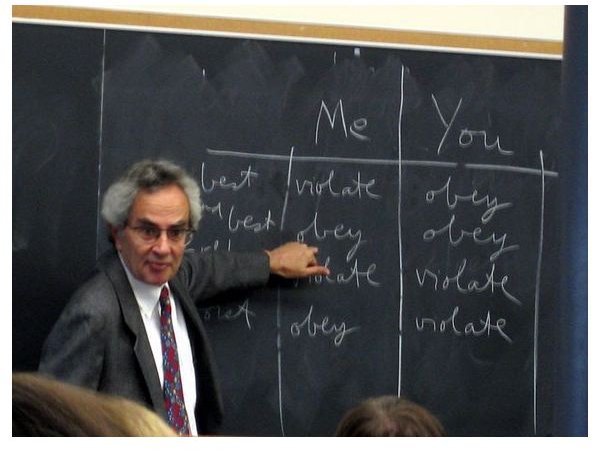 Setting and Enforcing Standards
Common business ethical dilemmas involve accepting gifts, withholding information and covering up illegal activity. Effective leaders establish or revitalize their ethical leadership standards to alleviate confusion about how to handle these situations. They generally start by assessing their organization's current environment. This allows them to determine how people in the company feel personally about committing to acting ethically by conveying trustworthiness, empathy, integrity and compassion. Typically using an online survey or conducting focus groups, leaders identify if these different types of ethical behavior occur consistently, sporadically or never.
Then, to ensure more consistency, they endeavor to clearly communicate the company's mission statement, vision and standards for business conduct. These should reinforce the company's core values. To do this effectively, company leaders need to create engaging presentations and an inspiring code of ethics document that describes how all employees should behave when acting on behalf of their employer. Successful leaders set expectations of reliable and dependable behavior by their workers. This challenges employees to solve customer problems with integrity. In a complex world, enforcing these standards becomes subject to interpretation. Some simple tests, such as each employee asking himself if he would be willing to read about his conduct in the newspaper, help employees take the right actions even when faced with difficult circumstances.
Encouraging a Culture of Ethics and Compliance
Human resource departments typically provide tips, tools and resources for employees to foster ethical behavior. Successful leaders exemplify appropriate behavior and serve as role models. By conducting workshops, seminars and the use of role playing exercises, these leaders help employees learn how to respond to challenging ethical dilemmas. This prepares them to collaborate more effectively with other staff members, suppliers, business partners and customers. Providing access to case studies and other tools, such as video-based vignettes, helps employees recognize appropriate behavior and overcome some of the obstacles associated with behaving ethically in a complicated world. Leaders encourage employees to learn about cultural traditions and embrace diversity in the workplace. This enables workers to function more productively in a global marketplace.
By learning how to use effective communication techniques such as active listening, paraphrasing and re-stating, leaders help employees overcome obstacles and strive to create productive working relationships that are mutually beneficial and ethically grounded. Comprehensive ethical standards establish a commitment to negotiate fairly, deal with difficult issues in a straightforward manner and disclose information appropriately. Global ethical competence also typically involves stating a commitment to maintaining the environment and seeking sustainable solutions to manufacturing and production challenges. Successful leaders share best practices for maintaining an environmentally friendly workplace and seek out new ways to minimize or eliminate destructive activities.
Leading an organization by exemplifying ethical leadership involves leaders adhering to their own strict moral code, obeying all local, state and federal regulations and creating an awareness of all policies and procedures for all employees. Ethical leadership requires coordination, planning and collaboration.
Leaving a Legacy
Ethical leaders set high standards for working responsibly with others. The goal is to leave a positive company legacy. An ethical leader keeps promises, maintains loyalty, acts sincerely, takes responsibility, responds with compassion and expects others to as well. They handle stress and anxiety. Effective leaders help others do the same. Ethical businesses produce products and services that make a positive contribution to the global economy. They pay their employees and their taxes on time. An ethical leader maintains a safe work environment where his employees can maintain and even improve productivity. Ethical leaders give employees opportunities for employment advances without discriminating by gender, age, ethnic background or other classifications. These companies provide meaningful work, encourage self-development and offer support to ensure physical and mental well-being. None of this is easy and requires commitment and dedication.
Establishing Procedures for Reviewing Complaints
One of the challenges of ethical leadership is handling complaints and violations consistently. Successful companies establish a comprehensive program that defines the process for submitting, reviewing and handling claims. Effective leaders create a committee to oversee the process and ensure that each complaint gets taken seriously. Clear guidelines should dictate practices which violate the company's code of ethics, such as fraud, misrepresentation or deception. These result in warnings, disciplinary action or even termination. More serious transgressions may result in felony crime conviction.
The review process typically includes a formal investigation. The committee concludes this phase with a ruling stating either that there is insufficient evidence to make a determination, the complaint is warranted or the complaint is not substantiated. The guidelines describe the periods of probation, suspension, termination or other disciplinary sanctions associated with unethical actions. Additionally, the process sets up an expectation about the timing of decisions. Although responding to complaints of unethical conduct is one of the more ambiguous tasks a leader must undertake, handling any problems with a thorough investigation and consistent ramifications for wrongdoing tends to resolve matters in the best possible way.
References and Image Credit
Image Credit: Wikimedia Commons
Johnson, Craig E.. Meeting the ethical challenges of leadership: casting light or shadow. Thousand Oaks, Calif.: Sage, 2001.