Tips to Manage Globally Distributed Project Stakeholders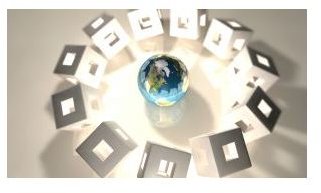 The Effect of Globalization in Project Management
Globalization rule the business world today. Organizations work on onsite-offshore model to make use of the labor market effectively. This model brings in talents from various geographies in lower rates. Expanding the business by opening offices in different locations is an another reason organizations prefer working on globalized model. Project managers are put in a situation to handle projects from these locations which requires handling people from different backgrounds. Managing widely spread teams in harmony is not an easy task. Remember, there are different timezones also need to be considered. This has been an area of concern for most business enterprises in today's world. Read on to learn the key aspects that help to manage globally distributed project teams.
Create a Communication Plan to Manage Geographical Limitations
The most common problem faced by the managers with global teams is the lack of personal touch. The physical presence in the work environment makes a great difference in real time projects. The clarity lagging in the important tasks is common among globally distributed project teams as the project managers often fail to address the communication issues. The geographical differences and various timezones often limit the progression. It is important for the project managers to create a communication plan appropriately. Learn more about how to create a communication plan for a virtual team. Remember to check and conduct an audit on the projects frequently to make sure that the key information is passed on appropriately. The correct communication helps a great deal in managing the project teams that work from different locations.
Learn How to Take an Advantage of the Cultural & Regional Barriers
Global project managers often get into trouble by not knowing how to manage the cultural and regional differences. If you learn how to make better use of these differences, it will be highly beneficial to the project improvement. It is an opportunity for each member to grow personally as well professionally by adopting the cultural intricacies. Associating with global teams means working in partnership with people who has the required skill levels and experience that is necessary to be a part of the project, but use different languages and possess various cultural values. This difference creates a major hurdle for the teams to bond in a personal level or develop a professional bonhomie. How can this situation be handled correctly?
Conducting sessions to understand different cultures and the business jargons used in each region will be very effective. Not only it creates an opportunity to learn new cultures but also develops a team spirit. Respecting the values each culture and region bring in and making an advantage of these differences to the project is very important. A high level of understanding and a support system can be created by using the cultural differences. For example, sending a message to those work from India on a festival day like Dewali (festival of lights) or Holi(festival of colors) will help in creating a personal touch among teams in this region. If you are conducting a meeting around that time, encourage teams from India to talk few words about how they celebrate that particular festival. The major advantage in adopting the cultural values is the spirit it creates among the teams.
Arrange for Global Project Management Courses
Training the project managers and encouraging them to obtain a globally recognized project management certification is a brilliant idea. The project managers graduating from such courses realize:
the difference between global and co-located work teams
the importance of language, cultures, and various decision-making styles across international collaborations
the virtues of using computer-arbitrated communication to manage the indecision that is often inherent among remote teams
the different approaches to project control, monitoring performance, and quality that is needed when handling project teams sourced from third parties
Take an example of PMP certification from PMI. This certification requires number of hours of class room training as an application prerequisite. By collaborating with the human resources team in your organization, you can arrange for this class room training session where the interested professionals can learn the intricacies of global project management. There are online sources available to conduct these classes, team members can do them at their leisure.
Get Help from Global Project Consulting Services
Some organizations choose to take the help of consultants who conduct specialized, short-term training programs. Bringing together the key project team members from different locations to attend these sessions will be highly boosting.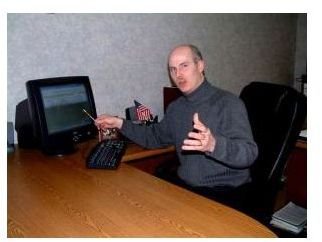 These programs help to:
Develop trust across multicultural workforce
Develop better communication with the teams
Control errors associated with translation of critical documents
Segregate work responsibilities among virtual teams
Minimize animosity among team members when meetings are held
Realize the issues created due to dispersed working environment
Develop strategies to make vastly-distributed teams to be more productive
Deploy processes to meet work deadlines
Tools used in these short-term training programs include real-life exercises, discussions, presentations, simulations, and project-based activities.
Virtual Team Management
It is common for the global project managers to handle teams virtually. Meeting teams quite often is practically not possible. There are times where the major decisions are made virtually. Read ahead to learn the key tips on how to manage virtual project teams.
Define and distribute team goals and individual responsibilities across the team
Develop a sense of familiarity with the team members — use tools such as video conferences, periodic calls and e-mails to encourage interaction
Maximize the number of meetings to create awareness on project happenings
Adjust according to the time differences — it is vital to establish a code of functioning that recognizes the issue of team members respecting limitations posed due to varying time zones
Define processes and develop back-ups to handle emergency scenarios
Before beginning a new project, define conventional terminology and ensure it is understood by all the team members.
It is important for the project managers to learn how to handle virtual teams and stakeholders.
Source: Author brings together project management experience and managed project teams from various locations.
Image Credit:
Virtual Teams, personalfx.sxc.hu