Dealing with Being a Vegetarian During Business Lunches, Conferences, and Meetings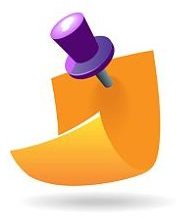 Lunch Meetings
An important part of working in the business world or as a project manager is dealing with business lunch meetings. Business is discussed during them, and problems are often solved. For a vegetarian, there's a whole other level of challenge beyond the already obvious mental and verbal maneuvering. The first issue to consider is in the choice of a restaurant for a lunch meeting. Although it may be tempting for a vegetarian to choose a vegetarian-themed restaurants (after all, even meat eaters can enjoy the fare at many of them), but that may be perceived as selfish for some people, especially those who have specific tastes. If you know those who you're meeting with on a more personal basis, you may be able to opt for this. Otherwise, the best choice is to make a decision that's more neutral, one that you know offers something for everyone. If you opt for this, it may make things easier.
Althoug you may not opt to share your personal ethic choices at the meeting, you may be forced to reference vegetarianism if it's suggested that you share an appetizer. If you want this choice of yours to remain private, prevent the problem by ordering a small personal appetizer before your meeting partner has a chance for shared suggestions.
Conventions
A convention can be a vegetarian's worst nightmare. Aside from fruit and breakfast cereals, even liberal conventions fall short in offering diverse dining options for vegetarians. While the amount of vegetarians in the modern workplace are re-defining acceptable meeting fare, vegetarians can get the short end of the stick when it comes to catering considerations. For instance, most conventions will now ask if you have dietary restrictions, but you may then be given a standard hotel dish instead of something special that is created and served to most of the convention attendants.
In order to avoid standing and mingling awkwardly empty-handed (and faced with subsequent focus of why with every new business connection you make), make sure to speak with the dining room manager. Ask about vegetarian fare ahead of time. If none is to be offered, you may even ask if you can provide something yourself. Although a more extreme choice, this can command attention and respect for your diet. It can also mean that you have something to casually eat alongside everybody else.
For down time, you may consider bringing along your own snacks so that you aren't dependant on a convention's food in case all of it fails to meet your dietary needs and expectations. Luna bars and fruit are always safe bets.
Diverting Negative Attention
There are always going to be jerks that want to debate your personal choice. Before being reminded that we are vegetarians, they don't think of themselves as meat eaters. They're just eaters. Your confession, however tactful it may be, may make some people particularly defensive. This creates odd behavior sometimes. If someone insists on debating your choice, keep pleasant, upbeat and considerate. If someone asks why, answer honestly. With tactful and honest comments, you may open someone's eyes to an ethical consideration he hadn't yet contemplated.