The Scope of Human Resource Management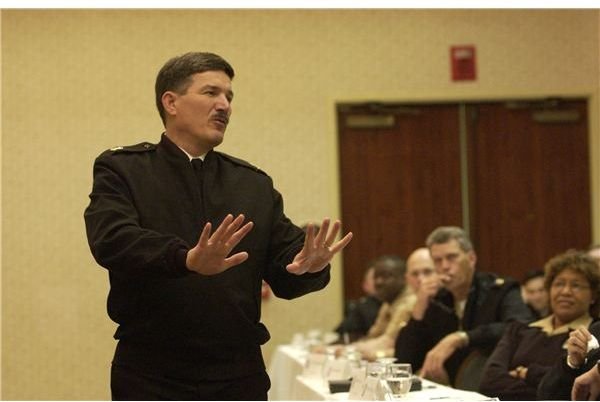 Human resources may be broadly defined as the sum total of all the skills and capabilities–both inherent and acquired–of an organization's entire workforce. Human Resources Management (HRM), for it to be effective, must appropriately deal with the aptitude, attitude, talent and skills of each individual employee within the organization.
The objective of Human Resource Management must be to evolve a suitable process whereby employees perform optimally and the goals of each individual employee as well as the organization are met.
This can be further understood by taking a closer look at the scope of Human Resource Management.
Far-Reaching Goals
It may be difficult to write succinctly about the scope of Human Resource Management as it is rather wide and far-reaching. However, for purposes of convenience, the scope of HRM can be divided into three different segments:
Personnel – This pertains to recruitment, training, man-power planning, posting, performance appraisal, sustaining employee morale, transfers, promotion, disbursement of wages, retirement benefits etc.
Welfare – This relates to providing proper work conditions, leave, medical facilities, canteen, rest rooms, workmen safety, social security, transport, etc.
Industrial relations – This is a highly responsible and sensitive area and includes interacting with the unions, addressing grievances, disciplinary proceedings, dispute settlement, compliance with statutory requirements etc.
Challenges
Managing human relations is becoming increasingly difficult and challenging. It is part of HRM to ensure that employees stay motivated all the time and the productivity is continually enhanced. With industrial development and the ushering in of global economy, there has been a tremendous growth in job opportunities and it is becomingly increasingly difficult to retain talent. Thus, understanding the scope of human resource management in a diversified economic environment becomes extremely important and this scope helps in setting an all around, dynamic management system.
HRM must focus on coping with increasing employee expectations, changes in employee lifestyles, impact of rapidly advancing technology, shift in government's economic and labor policies, demand for workers' participation in management, and downsizing the employee strength to remain competitive in business. In short, HRM must ensure identification and reconciliation of individual employee's goals with the objectives of the organization.
Global Impact
The two key result areas of HRM are personnel management and development activity. However, most HR managers tend to focus too much on personnel management and pay scant attention to developmental activities. With the advent of global economy, HRM must bestow serious attention to developmental functions.
HRM must address some of the pertinent questions with regard to human resources from a global perspective. Employees must be trained in multiculturalism and the ability to interact with foreign associates.
HRM must accept responsibility for creating revised methods of management systems as many of the fundamentals on which management polices were earlier based are now proving to be outdated. Foreign competition and international trade have compelled HRM to train and reorient employees to become more global-minded.
Human resource is today perceived by many corporate houses as an invaluable asset that needs to continually developed and well preserved. Employees must be made to develop a sense of involvement and identify themselves with their company's core philosophy and stated objectives. For optimal utilization of employee strength in the organization, it would be beneficial to introduce the concept of Six Sigma into the HRM strategy.
Image Credit: US Navy 050217-N-5862D-072 Master Chief Petty Officer of the Navy -