Five Ways to Attract and Retain Talent in Small firms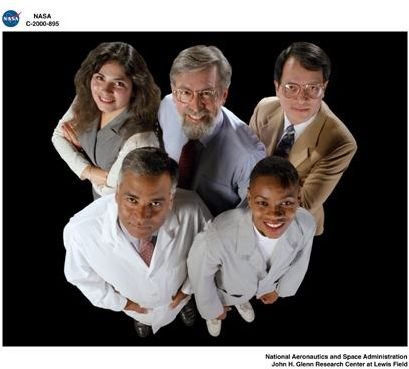 Leverage Advantages
The best ways to attract and retain talent in small firms is to sell to prospective and existing employees the advantages of working in the small firm vis-à-vis large organizations. Possible advantages include:
a non-bureaucratic set up with more interaction and closer relationship with leaders and owners
opportunity for greater recognition and ownership of achievements. New recruits in large organizations usually have to toe the line or follow well entrenched seniors
job enrichment, or more breadth in their jobs as opposed to specialized nature of jobs in large enterprises. Job diversity and the possibility of tailoring the job based on the individual rather than rigid job specifications and job description, combined the possibility of challenging work assignments attract high achievement oriented people.
opportunity to reach the top quickly and fast, if the company grows fast
possibility of flexible work arrangements based on individual needs
possibility of a more cohesive workforce and a family or club-like work atmosphere due to the small size of the workforce
Image Credit: grcimagenet.grc.nasa.gov
Profit Linked Pay
Small business that cannot match the pay and material incentives of big businesses remain at a disadvantage when it comes to hiring and retaining skilled employees. Small businesses can however greatly offset this disadvantage by offering profit linked pay, or a direct share of profits to top talent.
Small businesses can counter the material incentives of large enterprises by providing more challenging responsibilities to take the company to new heights and in the process generate growth opportunities.
A related decision to retain talent is to reward performers at the cost of non-performers and deadwood. This will eventually ease out the non-performers and contribute to a workforce dominated by high performers and achievers, and help create a learning organization.
Learning Organization
Many people, especially those recently out of college take the decision of joining or staying in an organization not based on monetary consideration, but based on the earning opportunities available. A firm that places high value on knowledge and provides enough opportunities for employees to develop their skills and broaden their horizons through training and development intervention is sure to attract talent.
Creating a learning organization also contributes to job enrichment and the ability to tap into emerging opportunities which contributes to the growth of the organization. This creates a beneficial growth-opportunity-enrichment-growth cycle.
Servant Leadership
The quality of leadership has a major say in retaining talent in any firm. The servant leadership style works best to empower talented achievers and make top performers feel at home in a small or upcoming firm.
Servant Leadership is a modern leadership style that holds that leaders are servants first and leaders later. Servant leaders try to serve others and empower them to realize their self-actualization based on their strengths, with the organization benefiting in the process.
Visibility
Very often, people make employment decisions not based on the size or history of achievements, but based on the visibility and the perceived reputation of the firm. Small firms on the lookout for talent would do well to involve themselves heavily with the local community by becoming a vocal and active participant in chamber of commerce, professional clubs and associations, and the like. Sponsoring the functions of such associations generates immense visibility and goodwill.
Finally, small things do matter. A casual dress code, a well-stocked pantry and the like may seem insignificant when discussing the ways to attract and retain talent, but the lack of such facilities can be a major irritant that pops up in the mind of the top performer when considering another offer.