Five Steps of Delegation: How to Delegate to Your Project Team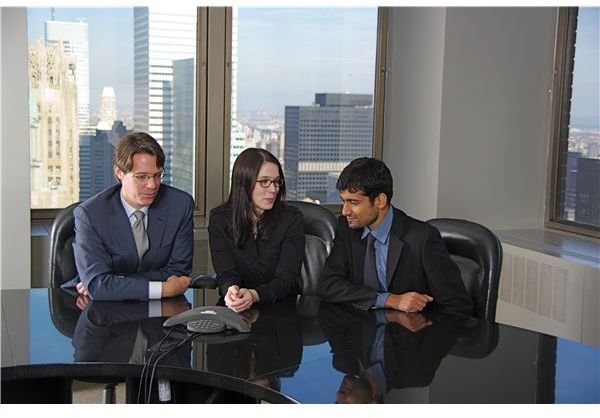 As a project manager, it may be difficult or even frustrating when the people on your team don't seem to work the way you want them to. You may delegate a task and then find it is not working the way it should or going the way it should. Below are five steps of delegation that you can use to help with your project assignments.
5 Steps of Delegation
There are of course numerous steps of delegation of an office staff and certainly every upper management is different, as is their staff. So how does a manager or a supervisor delegate to the staff what they want and how they want it done? Again, while there are many and certainly various themes, these are five steps to delegation that will not only help you, but your staff as well.
Know what the task is - Having the knowledge of what can and cannot be delegated to someone else is important. Often times, upper management may be swamped with other projects and may need to hand off certain things to other people. Knowing what task is being delegated helps keep things organized; you will need to know not only the delegated task, but who you delegated it to and who will be working with that person.
Find a Capable Person - To go along with the first point, find someone that is capable and trustworthy to handle the project task that is assigned to them. Be aware of what that person can handle - on top of their regular duties; make sure that they are aware of the extra responsibilities they may find themselves with.
Know the end result or outcome - It's important that you know the desired outcome of your delegated task, so that you can explain to your team when and how you would like to have the project. Have the deadline in place, with means of delaying the project if something should come up; also make sure that employees are aware of how the project is to be completed. Will they need something written? A presentation? Having them know this in advance will ensure the work is completed in a timely manner.
Give Details Instructions and Feedback - Communication is the most important task in all of these steps and this is a major one. Make sure that when delegating, you tell your employees exact details of the project - what it's about, how it will help them and the company, what the project should include, and when the project is due. Also make sure that they know you are open to their suggestions and feedback on the project. Perhaps they have a better way of presenting the project than was initially thought. Encourage them to express their thoughts and ideas, along with their commitment.
Keep in Contact - This should in no ways mean "keep tabs on" or "check up on" work that is being delegated. While essentially, you are checking on progress, don't let it seem as though you are looking over an employee's shoulder. If you entrusted them to carry out the task, trust them in that. Instruct them on a time schedule in which you will ask about the project - if you see them daily, put it on a weekly basis, say every Wednesday or Thursday until the project is completed. Let them know that even though you will be inquiring about the project on those days, they should feel free to come talk or ask about it if they have questions.
As mentioned in step four, the key to delegation is communication between you as the project manager and your team. As long as communication is flowing, delegating tasks and assignments should be a breeze.