What Are the Guidelines for Picking Small Group Leaders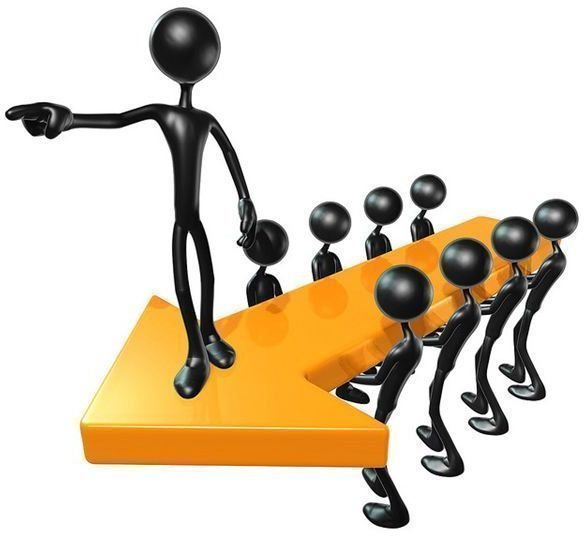 Specific Characteristics
Of utmost importance when selecting a small group leader, is the candidate's ability to strike a rapport with other team members. The guidelines for picking small group leaders depends on their ability to foster teamwork and directly coordinate the activities of each member. A small group, usually comprising of less than ten members means each member working in close coordination. The team leader needs to pay attention to detail while interacting with team members on a one-to-one basis, and create a rapport and bonding among team members.
The success of a small group depends on good group communication, and the guidelines for picking small group leaders include the ability of the leader to encourage creativity, promote innovation, and allow the free flow of ideas and information to improve overall group communications. The small group leader needs to restrain team members who talk at length and draw out the reserved and withdrawn team members.
A small group leader needs to prove his or her worth by leading from the front and by example. Most members in a small group remain highly competent, and as such, the leader needs to be paces above others in the team in competence and abilities to earn their respect.
A good small group leader also requires good human resource skills. The team leader needs to motivate and encourage others, sense the mood of the team at appropriate times, understand their emotional reaction to issues, and take necessary actions. This requires some conflict management skills.
Another indispensable characteristic required for a small group leader is coordination skills, to make sure all team members remain aware of the group's decisions, progress, and deliverables.
Image Credit: flickr.com/Scott Maxwell
General Characteristics
In addition to the special characteristics that define a good small group leader, some of the general guidelines in force for the selection of any leader also applies in the guidelines for picking small group leaders. These guidelines include:
Proven leadership competence, such as a class leader, Boy Scout leader, etc.
Ability to create and sell a vision
Inculcating a constructive spirit of discontent, or wanting to find out "a better way of doing things"
Willingness to take on responsibility
Ability to complete tasks
Mental toughness to face and overcome adversity
Leadership Styles
Some leadership styles most suited for small groups include:
The participative leadership style, where leaders facilitate sharing of information and ideas and consider inputs from the group members before making a decision.
Democratic styles of leadership, where leaders encourage team members to indulge in open discussions before the leader guides the decision making process.
Transformational leadership, where the leader motivates people toward a shared vision.
Affiliate leadership, where the leader tries to become friends with the leader.
Servant leadership, where the leader strives to create facilities and optimal conditions for team members.
The small group and narrow span of control provides ideal conditions to apply such leadership styles. These types of leaders in small group communications helps the team reach its goals in a better way.
The leadership style most unsuited for small groups include the autocratic leadership style that leads by telling and directing without taking feedback or discussion within the group.
References
"Small Group Skills." https://www.hci.com.au/hcisite2/toolkit/smallgro.htm
"Leadership Qualities." https://www.nsba.org/sbot/toolkit/LeadQual.html