Project Management: Group Dynamics and Roles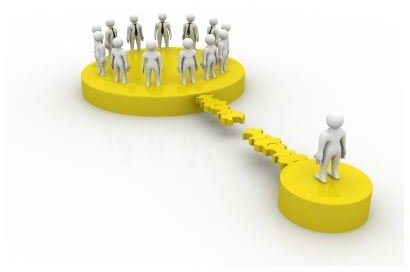 Project Management 101
The Guide to Project Management Body of Knowledge (PMBOK), defines project management as "The application of knowledge, skills, and techniques to project activities in order to meet stakeholder needs and expectations from a project." Project management processes allow management to control project schedules, costs, and risks in order to accomplish deliverables within an established timeframe. Business professionals rely on project management theory to address a variety issues that impact productivity and efficiency. However, a project's success hinges on cohesive group dynamics and roles that are clearly defined. In this article, we will discuss group dynamics and these defined roles and explain how they are crucial to team development and execution.
Image Credit (Freedigitalphotos)
What Is a Group?
Kurt Lewin defined the term field theory, later known as group dynamics, as "How various forces in the psychological environment interact and combine to yield a final course of action." (To read more about Kurt Lewin or the evolution of the study of group dynamics, please visit the University of Michigan's Research Center for Group Dynamics).
To qualify, a group must meet the following criteria:
Be comprised of two or more individuals
Individuals share common goal(s)
Members identify themselves as a group
Members are identified by others as a group
Roles Essential to the Project Management Lifecycle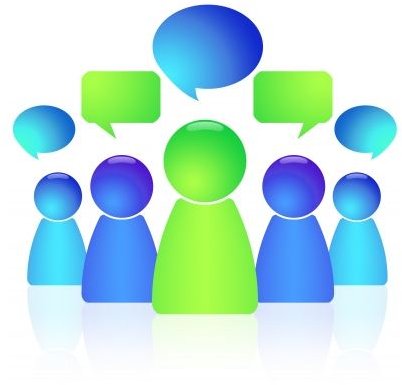 To successfully complete a project on time and on budget, the project manager must establish and cultivate group dynamics and roles that encourage effective communication and mutual respect. As in traditional business and non-business settings, group dynamics refer to how a team communicates or reacts to one another within a team environment. Essentially, these behaviors can positively or negatively influence the team's ability to accomplish performance objectives. To successfully navigate a project management lifecycle, the following roles must be staffed and fully defined:
The Project Manager is responsible for the completion of project deliverables within the allotted time frame. The project manager develops, implements, and oversees the project charter in conjunction with the team and manages the team's performance of project tasks. It is also the responsibility of the project manager to secure acceptance and approval of deliverables from the project sponsor and stakeholders. Project leaders are also responsible for managing risk, escalating operations unresolved by the team, and making sure the project is completed within budget, on schedule, and within scope.
The Project Team Members are responsible for executing various tasks and accomplishing project deliverables as identified in the project charter and under the direction of the project manager.
On larger projects, a few project team members may be identified as Team Leads, to provide task oversights per the requirements of the project charter under the direction of the project manager.
The Sponsor is a manager, director, or executive with a stake in the project's success. They generally have final authority over project finances and other resources necessary for project completion. The executive sponsor is appointed based on project scope and size as this position will act as the project's champion and communicate the project's status to the appropriate leadership team. This position will be responsible for approving the project's scope and any additional scope changes communicated by the project manager. Depending on the project's size and scope, the sponsor may delegate some or all of their oversight responsibilities to other key leaders within their business unit. In cases where the project's success directly impacts several departments, a Steering Committee is established to include representatives from key organizations that will be involved in the project's oversight and control. In these circumstances, the steering committee will serve as the project sponsor.
Stakeholders are all those internal or external individuals, teams, or organizations that may be directly or indirectly impacted by the results of the project. Stakeholders include the project manager, project team, sponsors, board members, management, employees, customers, and vendors.
Key Stakeholders are those individuals who must be directly and consistently involved during the project management lifecycle or the project will fail.
Vendors are paid to provide additional products or services necessary for the project's completion and are traditionally included as additional member(s) of the project team.
In project management, group dynamics and roles contribute directly to the success or failure of the team's ability to meet customer expectations. To learn more about project management planning, please read Bright Hub's Phases of Project Management – Planning.
Image Credit: (Freedigitalphotos)