How do you determine Risk Reserve in Project Management?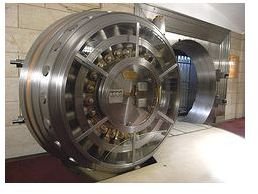 What is Risk Reserve?
Risk reserve allows for additional time, money or personnel on a project. Estimates include a risk reserve in order to ensure the successful completion of a project. Once a work breakdown structure has been created for the project, and resources have been budgeted, then establish a reserve in order to thwart future issues from arising. This reserve can then be used to address risks when they arise during the project management process. It is the project equivalent of keeping a family emergency fund for the proverbial rainy day.
How do you Determine Risk Reserve?
A full project risk analysis should be performed. Minor risks should be accounted for, but also identify worst-case scenarios. Once risks have been identified and a risk register has been created, risk reserve can be determined. A risk officer, determined by the project team, must manage the risk reserve. It ought to address unanticipated risks, worst case risks and be stated as either optimistic, most likely, and pessimistic. This reserve should cover any risk from the optimistic side to the pessimistic side of the risk spectrum.
The risk reserve ought to take into consideration four aspects of project management. Budget a percentage of time over the estimated delivery time. This way if a scope creep occurs, or a key resource is unavailable, then the clients won't be all over a tight deadline.
Second, a good risk reserve takes into account money. The budget should include the costs of additional time, staff and tools. This way, in the advent of a worst-case scenario occurring, the cushion is already there to protect the project from falling apart due to funding problems.
Third, interviews should continue to take place, and keep backup staff in place. This way, should a key resource on the project team fall ill; there is ample staff to cover her time out of office.
Finally, identify backup resources in order to ensure that come time to complete a task, the needed resource will be available.
By determining risk reserve prior to the start of a project, project managers can ensure the success of their project and keep risks that threaten to throw the project off track at bay.