Scenarios for Root Cause Analysis in the Healthcare, Customer Service, Plant Engineering, and Software Development Industries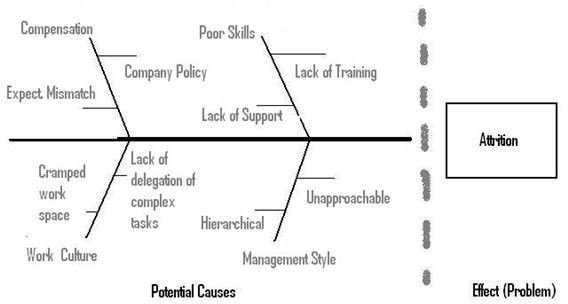 Introduction
I don't know of any industry that doesn't conduct a Root Cause Analysis (RCA). Techniques, such as Fishbone Diagram, 5 Whys, and
Pareto Analysis are commonly employed. Refer to the Guide to Root Cause Analysis for details on how to apply these RCA techniques.
As there are many articles on BrightHub and the Internet that elaborately describe the procedure for conducting a Root Cause Analysis, the focus of this article is to provide scenarios for Root Cause Analysis applicable to the following industries:
Root Cause Analysis in Healthcare
Root Cause Analysis in Plant Engineering
Root Cause Analysis in Customer Service
Root Cause Analysis in Software Development
Image credit: Rupen Sharma
Healthcare
I've started with Healthcare because it is an industry, which if not run efficiently, can have dire consequences. As you might have already experienced, quality healthcare is dependent on the staff and the specialized equipment in a clinic or hospital. At a recent trip to the hospital, I noticed several scenarios that would be good candidates for conducting an RCA. Some of them are listed below:
Scenario 1: OPD waiting time too long
Scenario 2: Patients waiting for a wheelchair
Scenario 3: Tedious and long billing process
You'll notice how each scenario results in time being wasted. In the healthcare world, time may or may not lead to financial losses, but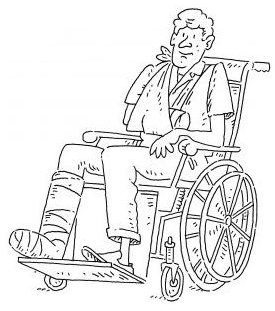 can definitely lead to death. For example, imagine there was a case where a patient needed a physiotherapy session. Here is a Root Cause Analysis in the healthcare industry that uses the 5 Whys approach for solving the identified problem:
The patient was brought late for a physiotherapy session. Why?
A healthcare professional was not available to take the patient to the physiotherapy session. Why?
The healthcare professional was looking for a wheel chair. Why?
There was no wheel chair in the bay. Why?
All wheel chairs were in use or were not in working order.
From this scenario, I could easily conclude that by buying more trolleys, all patients would be brought to the physiotherapy session on time. But, would that really be true? There are other factors to consider before going out on a buying spree. For example, there are wheel chairs that aren't in working order. Could it be that there is no maintenance plan in place! If that is the case, then it is fair to assume that the problem will recur, even if you purchase more trolleys. You could conduct a Fishbone to better understand the Cause-Effect of this scenario.
Image credit: SXC
Plant Engineering
Mechanical failure leads to production loss and plant downtime, assuming there is no contingency plan in place. Each component in a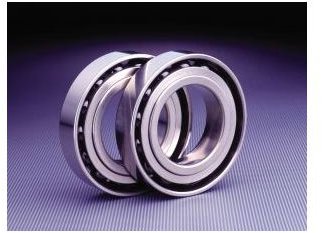 plant can be a potential area of concern. This could be because of poor component design or poor component material. Some scenarios for Root Cause Analysis in Plant Engineering are:
Scenario 1: Component breakdown, such as bearings, gears, or pinion
Scenario 2: Rise in the number of accidents in plant
Scenario 3: Surge in new defects
As with most industries, your experience would help you determine some probable causes. The most common causes for service failure or breakdown are incorrect operation, inadequate maintenance, bad workmanship, and incorrect repair that introduces new defects. These causes are for Scenarios 1 and 3. Scenario 2 is primarily related to safety procedure development and adherence. It may also require training.
Image credit: SXC under licensing agreement.
Customer Service
Practically every organization that sells a product or offers a service has a customer service department. The consequences of poor customer services typically includes dissatisfied customers, lower sales, increased customer service costs and fewer customers that would buy the product or service again. A poor Customer Service department can have drastic consequences to the fortunes of an organization. Though to be fair, not all effects are caused by an inefficient Customer Service department.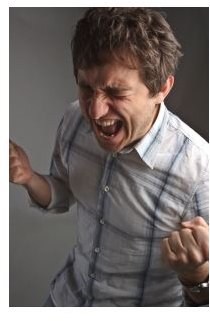 Here are some scenarios for Root Cause Analysis for Customer Service are:
Scenario 1: Waiting time for customers is unacceptably long
Scenario 2: Too many unresolved customer queries
Scenario 3: No cross- or up-selling sales
Sometimes there may be a link between multiple problems. For example, the waiting time for customers is long because the agent is trying to resolve a call. Alternatively, the agent might not have access to the necessary resources and therefore takes longer than expected to close a call. There might be too many unresolved calls because the agent hasn't had the necessary training on the product knowledge. Or, it could simply be that the training provided is not helping the agent resolve the queries.
Conducting a Pareto Analysis would be useful in these situations, especially Scenario 2. Read the When Do You Need to Use a Pareto Chart? article for an RCA scenario that is solved using Pareto Analysis.
Fortunately, there is not a whole lot a Customer Service department can do if the product or service offered by an organization is not up-to-the-mark. For example, a faulty design of a product will inevitably lead to dissatisfied customers. By performing an RCA, you would get to know all the causes, including design flaws.
Image credit: SXC under licensing agreement.
Software Development RCA Scenarios
The last industry I'll discuss in this article is software development. In software development, a Project Manager faces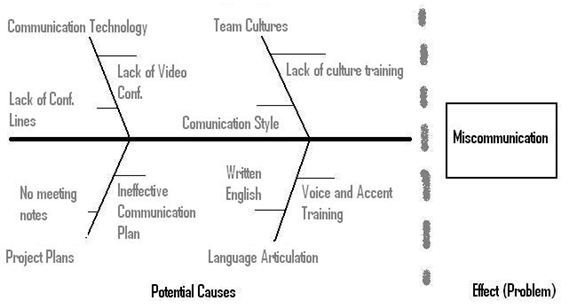 a litany of candidates suitable for RCA, such as:
Scenario 1: High attrition
Scenario 2: Downtime
Scenario 3: Miscommunication (see fishbone diagram on the right)
The Looking at Fishbone Diagram Examples article illustrates Fishbone analysis of each of these scenarios.
Image credit: Rupen Sharma
References