Assessing and Transferring the Level of Risk and Project Management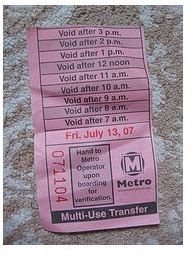 Risk Levels, Assessing & Transferring Risks
Unlike the dreaded bus transfer, transferring risks in project management is very different but it doesn't have to be complicated. Before a manager can assess and transfer, he or she must ask what are risk levels? The Project Management Institute defines risk levels as:
Avoidance - Where a risk can be eliminated or foreseen so it never happens.
Reduction - Identifying a risk at project start and mitigate the risk.
Transfer - Identifying a risk and assign it either to an outside source or an internal source.
Retention - Risks in this category are usually accepted and a budget or accounting cost is assigned.
Before you assess each risk into a category, use the templates found in our Project Management Media Gallery, and read Natasha Baker's Risk Management Plan: A Working Example. Another must have is the Risk Treatment Plan to help you understand risks and prioritize them. Assessing the level of risk in project management is essential before it can be transferred. For example, a project manager who is in charge of leading the team and evaluating or assessing risks, wouldn't transfer an identified risk to a team member who isn't qualified to offer valuable input on how to handle the risk.
Assess and Transfer
Begin your risk assessment where everyone responsible is present; include all project stakeholders if necessary. Have in depth discussion regarding the project and then use a white board in a four-square format to help identify possible risks. As the team leader, once the meeting is over, it falls to you to assess each possible risk to determine if they are indeed in the right category: Avoidance, Reduction, Transfer or Retention.
Once you're comfortable with possible risks and their assigned levels, document in your risk management plan steps on how each risk will be handled. If the risk is avoidable from the get go, make sure it is specifically explained. If the risk falls in the reduction level of risk, in your risk management plan, document what team or team member will mitigate the risk. If the risk can be transferred, make sure you define the risk and choose appropriate resources to deal with the risk. If the risk is an acceptable risk, document your plans on how you will retain the risk and pay for the risk's outcome.
Assessing and transferring the level of risk in project management will ensure successful project outcomes. Prudent project managers understand risk much like author David Viscott, "If your life is ever going to get better, you'll have to take risks. There is simply no way you can grow without taking risks."
To put this into perspective when dealing with and assessing risk levels, keep in mind that it is almost humanly impossible to determine each and every risk. With experience comes less risk in future projects. If you avoid identifying, assessing, and transferring risks, your project's scope and outcome will be far different that what you expect.