How to Prioritize Risks using Risk Management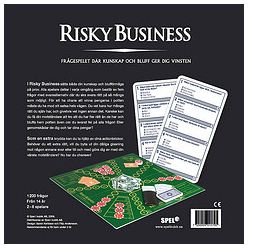 Define Risks
In the world of risk management, project managers are taught to identify, characterize, assess, determine, and prioritize risks. Before you begin to prioritize your risks, you need to do two things:

Identify Risks - Use risk management effectively by identifying external and internal risks.

Define the Risks - Clearly define each risk with input on how it will or won't affect project outcome.
There are many other areas of the risk management process; however, being able to prioritize risk is essential for for success. When creating your risk management plan (click here for a template), include a risk treatment plan to assign priorities.
The Project Management Institute has developed several risk management standards including how to prioritize risks.
Assigning Priorities
The word risk may be looked at from many different angles. In risk management, risks are tools. The trick is to align those tools in such a way that they will work for you and not against you.
During project initiation meetings, with the help of team members and stakeholders, identify risks. The best way to accomplish this is through past experience, including positive and negative results. What worked and what didn't? What made a prior risk a risk to begin with? Was the risk external or internal? Was the risk handled properly? Who handled the risk?
For risk management to be effective, you must take the time to identify risks; otherwise it's impossible to prioritize them. Once you've identified potential risks, use our risk treatment plan template to help you prioritize them. Project managers need to be a sort of judge and jury when prioritizing risk. Too much intervention to align your risks will produce chaos. To begin, put on that judge hat and get a head start on your project using effective prioritizing skills.
Align Your Toolbox
To help you align and prioritize risks, follow these tips:
Project or Product Risk - This should be first. If an identified risk will affect the project or product, that's important.
Process - What is your process for the project? How will it flow? Risks you identify here are important to stay on track.
Resources - Who will be the best team for the project? Use Six Sigma to help you choose good team members.
Stakeholders - Who are the stakeholders and at what level will they be involved with any risk? Using stakeholder management is essential in risk management.
Risk Tools - What tools will you put in place to deal with risk? Your risk treatment plan can help you define these tools.
Acceptable Risk - These should be a low priority and are not risks that affect a project's outcome.
Evaluate Risk - Hold a post-project meeting to evaluate your prioritized risks.
Use the tools and templates provided in this article to help you take a lot at potential risks before the project begins. Scheduling time to analyze risks is essential if you want your projects, teams, and processes to succeed.