Understanding Stakeholder Management: Communicating with Stakeholders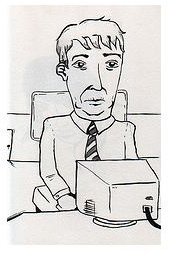 What is Stakeholder Management?
Stakeholder management is a process that you set up before your projects to identify and analyze what the stakeholders want. It also includes how you plan on communicating with the stakeholders. Before any project, you need to identify who the stakeholders are.
Often, if you're working for a client, there can be many stakeholders. Obviously the client is a stakeholder but what does the client plan to do with your project or product outcome? Will they be utilizing the process or product you deliver? If so, identify who these stakeholders are as well.
With stakeholder management, you must consider every single person or organization that will be affected by the project. Remember that stakeholders can be a company or organization. First, take the time to complete a Stakeholder Analysis. This template helps you identify how to determine who the stakeholders are and how to assess each of them. Key points to keep in mind when assessing stakeholders are:
How will you keep them satisfied?
Do you need to manage any of them closely?
How will you monitor your stakeholders?
How will you keep them informed?
Stakeholders in a project can also be people on your team who work on the project. If this is true, getting and keeping your teams involved is a must.
Getting Your Teams Involved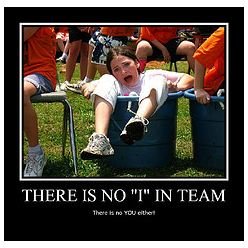 Once you've identified your stakeholders, there are some questions as shown in our Stakeholder Analysis that will bring your team in. Don't try and answer these questions alone. Involve your team to decide how to be an effective team.
What do your stakeholders need from the team?
What does the team need from the stakeholders?
What issues should the team discuss with the stakeholders?
What will be the communication plan?
How often do the stakeholders need to be informed?
If you get your team in on the bottom floor of identifying what is needed from the stakeholders and how to get it, you'll be off to a good start. Take the time in the beginning to discuss what the stakeholders want and what you and your team need. Determine how you will control which issues the stakeholder needs to be involved in, and how those will be communicated. Finally, informing the stakeholders is important. However, if you've discussed the project with them upfront, your reports don't have to be that frequent. Effective stakeholder communication will make the project flow smoother, without unnecessary input from the stakeholders and they'll still be happy with the outcome.
Stakeholder Communication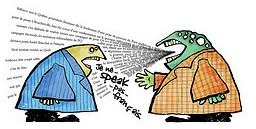 Good stakeholder communication can be controlled by you and your team by developing a ommunication plan. Some stakeholders need hand-holding while others are happy with the interim progress reports they receive. In either case, help develop your communication plan by understanding more about your stakeholders.
Get to know your stakeholders and ask them what they expect. Make sure you tell them what you expect as well. Set agreed upon progress reports that everyone agrees on. Identify any stakeholder problems you might have first, not later. Discuss their needs. Through your communication plan, you can reduce any problems upfront. Once this information has been gathered, reassess and realign your project to fit the needs of the stakeholders.
Your communication plan should also include which team members will connect with the stakeholders. Who will communicate and how will the information they communicate be gathered? Effective stakeholder management can be tricky, but if you take the time to to complete a stakeholder analysis and a good communication plan, you'll keep everyone satisfied, including your team.