Why You Need a Stakeholder Communication Plan Including Template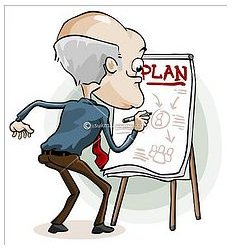 Developing a Good Plan
Stakeholder communication plans are important, especially in certain project management methodologies such as Agile Management or Six Sigma. Once you've defined your stakeholders, you need to develop a good communication plan. To begin, start by downloading this Stakeholder Communication Plan template. Keep in mind that you will need to identify:
Who the stakeholders are and at what level do they need to be involved?
What are the needs and interests of each stakeholder?
Make an analysis of each stakeholder's interests.
How will you effectively communicate with each stakeholder; what method?
Determine the frequency of communication.
A more in-depth look at how to handle your stakeholder audience is explained in the next two sections.
Fulfilling Stakeholder Audience Needs
Consider your stakeholders as your audience and follow these tips:
Professional media producers understand how to tailor information to meet the needs of a target audience. Viewers of a cable news channel want details about money, politics, and crime updated throughout the day. Readers of a morning newspaper may prefer deeper insight, context, and analysis. Lovers of public radio enjoy soothing, thoughtful interviews.
In most organizations, communicating the status of active projects relies on the same kind of audience awareness. Sending too many details to a stakeholder who only wants bottom line results could raise questions or concerns that can delay milestones. Likewise, a lack of clarity in regular project communications can spike the number of meeting requests and live information sessions, sending productivity spiraling.
In the early stages of the project cycle, project sponsors and project managers already collaborate when identifying project stakeholders. However, many struggling projects share a lack of consistent communication with all stakeholders. Figuring out the right kind of communication often means being a student in a remedial Journalism 101 course.
Develop Your Plan by Asking the Right Questions
---
![Handshake by Spring Stone](https://img.bhs4.com/52/c/52cdeff6eaaa0b54833188d003fa143812bf205e_large.jpg)

Who** are the stakeholders involved? Project sponsors, team members, customers, and community members often show up on stakeholder lists. Stockholders and members of the press may also require some formal communication, but fall outside the realm of "key" stakeholders.

What details must be communicated to each group? Depending on stakeholders' level of involvement, they may require different kinds of details and interactivity.

When must a project team communicate to each group of stakeholders? Some stakeholders require daily attention, while others may only need passive communication every few months. However, in today's web-enabled society, some stakeholders may prefer to receive a constant flow of project information fed directly from tracking and analytics tools.

Where will stakeholders receive their communication? Although it may seem easy to push information through a single channel, such as e-mail, stakeholders often require communication in a variety of media. According to business experts, successful project teams provide many different ways for stakeholders to enjoy updates, from printed newsletters to urgent text messages.

How will project team members communicate with stakeholders? Some project managers choose to answer this question with another "who," by focusing on the team members tasked with keeping communication flowing. For instance, a project communications coordinator may gain the responsibility of moving key information across all channels. In other cases, the project manager may retain the oversight of communication through multiple team members.
Having answered these basic questions, project management professionals can start to build workflows, schedules, and monitor strategies for an effective stakeholder communication plan. Without strong information flow, projects can wither and die, especially in large, competitive organizations.
This post is part of the series: Elements of a Communication Plan
Building a strong communication plan into a project can improve professional relationships, increase efficiency, and avoid conflict.