FMEA: A Fantastic Risk Management Tool Including Worksheet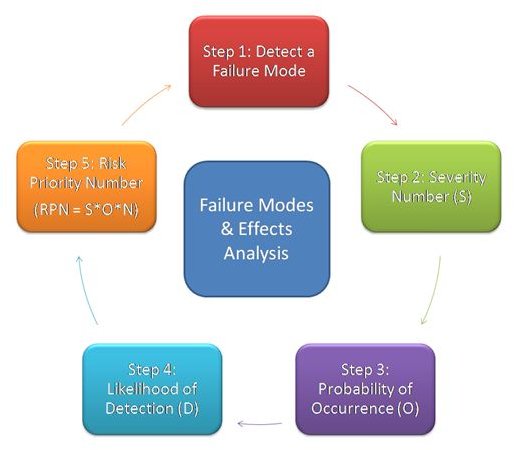 Risk Management in Projects
Risk is an element that is inherent in most projects because no project goes exactly according to plan–i.e., the inherent uncertainty in the project creates a risk associated with it.
Project Managers can deal with risk in the following fashions:
Avoid or Eliminate Risk – This can be done by identifying an alternate solution which eliminates the risk.

Transfer Risk – This can be done by transferring the impact of risk–e.g., insurance.

Assume Risk – The manager can assume the risk and decide to deal with it, when the need arises.

Prevent or Mitigate Risk – The manager can plan on some preventive action in order to mitigate the impact of risk by utilizing suitable Risk Management Tools.
Risk Management Tools – FMEA
A manager can make use of various Risk Management Tools. One such tool is FMEA.
FMEA stands for Failure Modes & Effects Analysis and has two variants:
Product FMEA – More applicable to Manufacturing.
Process FMEA – More applicable to Services.
You can read more about writing a risk management plan in Steps Involved in Risk Management. A specific approach using FMEA is described below.
Steps Involved in FMEA
The steps involved in utilizing FMEA as Risk Management Tools can be summarized in the figure display below:
Example of an FMEA Table
The following is an example of the structure of the table used to perform FMEA. The various fields and their uses are described in the next section.

Constructing the FMEA Table
Function – This field describes the function of the Product/Process.

Failure Mode – This describes the various potential failure modes.

Effects – This describes the effects of each potential failure mode.

Severity Rating – This is a numerical ranking describing the severity of the failure effect.

Cause – This is used to identify and document the potential causes for each failure.

Occurrence Rating – A numerical ranking describing the probability of occurence.

Current Controls – These are the controls which are used to prevent the cause of the failure.

Detection Rating – An assessment of the likelihood of detection of the failure.
9).Critical Characteristic – Measurements or indicators that reflect safety or compliance with government regulations and need special controls.
Risk Priority Number – This is a multiple of the various numbers and is an indicator of the overall risk. It's used to prioritize items for action.

Recommended Actions and Target Completion Date – This ensures a fixed target date for incorporating the recommendations.

Action Taken: This is a follow up to the recommended action.