Find Out How Hard Is Green Belt Certification in Six Sigma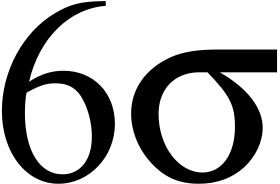 The Value of Green Belt Certification
Those familiar with the Six Sigma Methodology know that through phases like DMAIC, or define, measure, analyze, improve, and control, the methodology ensures 3.4 defects per million opportunities. That means more streamlined projects that produce quality outcomes.
Whether you want to improve your resume or want to learn the methodology to expand your career choices, learning it on your own may not be enough. Green Belt certifications are recognized all over the globe and completing a training program, whether online or onsite, is essential if the Six Sigma practice is your ultimate goal. So just how hard is Green Belt certification?
Image Credit (Wikimedia Commons/Share Alike License)
Lifestyle & Budget
First, read through a few articles here on Bright Hub such as the Best Online Six Sigma Training all the way up to how to obtain a Master's of Science in Six Sigma and you'll find right off both budget and lifestyle make a difference in training opportunities.
The various places to receive Green Belt certification also depend on whether you also receive a limited license of the popular Six Sigma software, Minitab. Places that offer the Minitab software license will be more expensive—often up to $3,500 to complete the course. Those that do not can range from $400 to $1,000.
Your daily schedule should also be something to consider. If you're busy and can't take the time off to attend onsite classes, you may want to opt for online classes in an at-your-own-pace style. In any event, both budget and lifestyle are essential elements to consider beforehand.
How Hard Is Green Belt Certification?
If you look at some of the various course offerings (in the next section), some facilities that offer Green Belt certification require at least three years of experience working with the DMAIC phases. Some, however, allow you to delve right in and begin training.
Classes can range from onsite intense two-week programs to a work-at-home programs that may require up to 30 hours of online class time and assignment completion. Both of these types of Green Belt training offer the basics of DMAIC, learning the tools associated with Six Sigma such as Gantt and Pareto charts, organization skills, and data collection.
Once your training is complete, the Six Sigma Green Belt certification consists of a four-hour, 100-question, multiple-choice exam. If passed, the candidate receives a Green Belt Certification.
Finding Green Belt Certification Programs
The founder of Six Sigma, Motorola, no longer offers Six Sigma training of any kind. There are, however, many reputable places to find Green Belt Certification. These include online sources such as ASQ, Six Sigma Online, and iSixSigma.
Most colleges and universities that have a business school also offer onsite Six Sigma training and certification.
Questions to Ask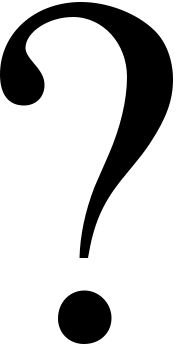 Before you choose the first place you find to study and earn a Green Belt in Six Sigma, ask the following questions:
Re-Tests – If you fail the exam, how much do re-tests costs? Are any discounts offered?
Membership – Are you required to join an online organization to attend training and take the certification test?
CEUs – Does the organization offer continuing education credits by taking their training?
If you feel Six Sigma is the methodology you want to explore, instead of thinking, how hard is Green Belt certification, why not start today? Once a Green Belt certification is received, you may even choose to go on and receive a Black Belt or Master Certification in Six Sigma.
Image Credit: (Wikimedia Commons/Public Domain)
References
iSixSigma - https://www.isixsigma.com
Six Sigma Online - https://www.sixsigmaonline.org/six-sigma-green-belt-training/