Where to Find Six Sigma Clipart for Your Presentations & Amusement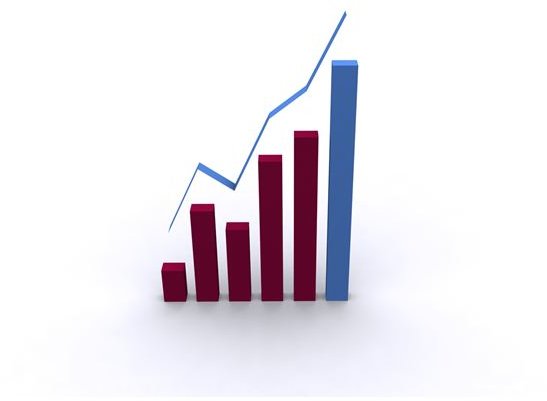 Using Six Sigma Clipart
You just completed the Define phase of your DMAIC project and you're preparing your presentation for your team meeting. You've already spent hours compiling graphics, data and interpretations into your Powerpoint slideshow, and now you need some simple illustrations to remind the Six Sigma newbies how the DMAIC process works and what the five phases are.
But you really don't want to spend your valuable time trying to create your graphics and you find your colleagues' attempts at creating illustrations less than aesthetically pleasing. Fortunately you can find attractive ready-made Six Sigma clipart online which you can pop into your presentation.
As in most things, you will find that there is a tradeoff between the amount of time you spend searching for the perfect piece of clipart and the amount of money that clipart will cost. Some sites offer royalty-free images that can be downloaded individually when you pay for a single image or if you buy a multi-download subscription. Prices vary depending on the image size and quality you select, and of course on the base price the artist has set for the image.
If you would rather spend some time searching image databases than spend actual money on clipart, other sites provide a great quantity of free images. However, relevant images may not be specifically labeled as "Six Sigma" so you may find yourself spending quite a bit of time – and possibly getting rather distracted – looking for the perfect image on one of the free sites.
Another consideration is that licenses vary for royalty-free images, so regardless of the site you pick you need to read through the details of the license and be sure you can use the clipart you download for the purposes you intend. On some sites you can choose to search only images that are available for commercial use; on other sites you need to read the individual contributor's requirements to determine what you can and can't do with their clipart. You may be able to use it only in certain situations, or the artist may require that you notify him when you use an image. In most cases you will need to credit the creator. Also pay attention to the types of files that are offered for an image. Some are available only as JPG or PNG files, while others may provide a vector version that allows you to edit it.
Obviously if you are looking for clipart merely as a source of amusement to share with your fellow Green Belts and Black Belts, licensing and image formats are not of concern as you will likely send them a link to view the image online. And you will probably want to sacrifice some time looking around online rather than pay money to download some clipart that you just want to send your friends in email for a few laughs.
But if you are looking for images to fit a specific purpose in your project presentation, particularly some that you may be able to use many times over, it may be worth investing both time and funds to acquire the perfect pieces of Six Sigma clipart.
Image Credit: sxc.hu/evobrained
Where to Find Six Sigma Clipart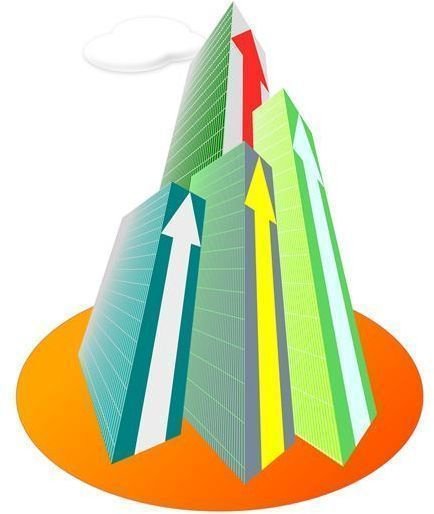 The search for Six Sigma clipart may not yield a ton of sources, but there are some great places that offer both free and paid images.
Clipart for Purchase
istockphoto.com: This site currently boasts over seven million royalty-free stock photos, illustrations, audios and videos. Individual illustrations and photos cost between $1 and $24. You have to buy a minimum number of credits, or you can buy a subscription and get images for as low as 30 cents each.
While a search for "six sigma" unfortunately turns up zero results, you can be creative and search for terms like "project", "meeting", "chart", "data" or similar and browse the results for images that meet your needs. For example, a search for "project" turned up this image of someone drawing a process map. And if you don't like that one you can choose this more abstract version. Sadly searching for "process map" yields no results, hence the need to think creatively to find images that suit your needs.
fotosearch.com:This site offers three images that depict the DMAIC or DMADV lifecycles. The prices are fairly steep, ranging from $15-$99 depending on image size and resolution. The site does list over 300,000 images tagged as "business" so some creative searching might pay off here as well.
clipartof.com: Five different clipart images depicting the DMAIC lifecycle are available on this site in different styles and color schemes. Prices range from $10-$20 for the JPG/PNG versions or $30 for an editable vector graphic. (You'll need a program like Adobe Illustrator or CorelDRAW to edit one of those. There are also several free vector graphic software applications that you can download and use.)
Be aware that the sixth image, which shows different versions of graphics for the five DMAIC phases, is not licensed for you to use individual parts of it separately. For that type of individual image you should be able to easily create something in Powerpoint itself.
shutterstock.com: Shutterstock offers some of the images available on other sites as well as a few additional illustrations including "6σ" logos. Downloading images requires purchasing credits, which start at about $4 per image when you buy 12 small- and medium-image credits for $49. Subscriptions are also available.
Free Clipart
As with istockphoto.com, free stock image sites may offer some real Six Sigma clipart treasures, but it may take some digging and creativity to find them. Sites such as flickr.com and stock.xchng offer many user-contributed images, but since a search for "six sigma" on either site turns up empty, you'll need to hunt for more specific types of images or look in general categories such as business or management.
Other Options
If you're seeking Six Sigma clipart simply for amusement, check out this article on Six Sigma clothing, which has links to some user-created images available for purchase on items such as t-shirts, hats, notebooks, mousepads and more. Or peruse the comic strips on dilbert.com and see if you can find one that perfectly expresses the sentiment you want to convey in your presentation or to your coworkers. You can license the comics for use starting at $19.99 for up to 200 print copies or 200 monthly views.
Image Credit: sxc.hu/kikashi