Review of PMPal - Helpful Project Management Software
What is PMPal?
PMPal, developed by Chemuturi Consultants, is metrics management software for software project managers. PMPal is marketed to software development teams, but any team involved with development may find it beneficial to their companies. This program has appeal for team members, project managers, company managers and CEO's. A fully-functional 60-day trial is available at the PMPal website. For pricing information, contact Chemuturi Consultants directly.
What does PMPal Do?
PMPal is intended to assist project managers in software development with tracking project metrics. The functions of this program includingde: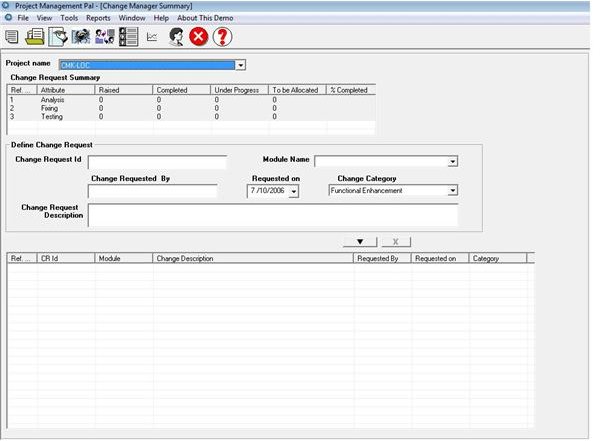 The ability to coordinate activities between team members
Built-in calculation and reporting of metrics
Reports that give company managers oversight of the project's progress
Quality, Productivity, Effort, and Schedule metrics
Software estimation capabilities - including function point analysis, parametric estimating, and analagous estimating
The ability to create Work Breakdown Structures
The ability to capture defects
Capabilities for change management
Time sheet/time tracking capabilities
The PMPal website includes white pages documents such as "PMPal's Approach to Software Project Management." On the downloads page you will also have access to the PMPal manual and the quick-start guide for this program.
PMPal contains a simplified icon toolbar for easy navigation by users. Learning the program takes a little while, but if users have patience and use the very helpful "How to Master PMPal Quickly" PDF that is available, they will be off and running with this program in no time flat.
Is PMPal for You?
PMPal is for you if you want software that is geared specifically toward software development. Because much documentation is available and Chemuturi Consultants are available for technical support, it can make a wise choice for metrics management software. If users are willing to put in the time needed to master the program's many features, PMPal will quickly become an indispensible software program.
Because PMPal takes a specific approach to software project management you may find it helpful to read Chemuturi's BrightHub series, "Control in Software Project Management" and his other available articles to get an understanding of the theories driving this software.