Review of Clarizen - Customizable Project Management Software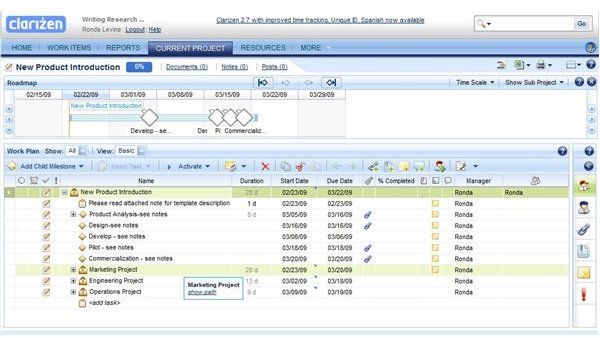 What is Clarizen?
Clarizen is an easy to use project management software run through the Internet. This on-demand option offers a free thirty day trial. For up to ten users, the price is $49.95 per month per user. Discounts are offered for multiple users and if the subscription is paid in advance (a 24 month prepay costs only $21.95 per month per user). The program allows project managers to schedule, collaborate with team members, track time, manage tasks and budget and produce multiple reports.
What Does Clarizen Do?
Clarizen offers multiple project templates and the ability for users to create their own project templates. The project creation wizard guides project managers step-by-step through initiating a project using the program.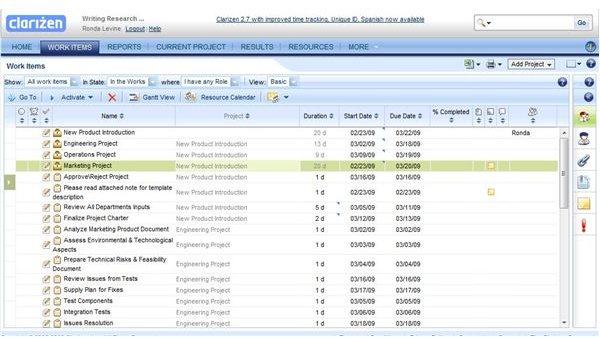 Options include "Draft" and "In Action." This allows the project to be created without notifying everyone before the stages have been completed.
Clarizen gives project managers the ability to track complex dependencies - from milestone dependencies to task dependencies. The project can be scheduled either by start date or by due date, deadlines can be agreed upon through collaboration using the program (a great option for companies with remote workers) and conditional scenarios can be constructed.
The time tracking options allow users to generate time sheets for each project. Budget can also easily be tracked using Clarizen. Budget tracking features include defining rates based on organization level or project, projected and actual hours and customizable rates.
In addition to managing time, budget and the project, users can track their personal tasks, share tasks with all team members and communicate with one another easily using email interfacing. It also has the ability to integrate with MS Outlook.
Is Clarizen For You?
Clarizen is a bit more complex to learn than some of the other on-demand project management software programs available. This can be daunting for those who are technology shy and for those on a budget. Because of this, Clarizen is not a prime choice for freelancers, consultants or small businesses. It is, however, a program that is perfect for larger companies that manage multiple tasks, have large teams and require careful tracking of everyone's activities. A diligent project manager can learn the program in a few days, then training for other members of the team can follow. Clarizen has Gantt Chart features comparable to that of MS Project.