A Brief Overview of Genius Project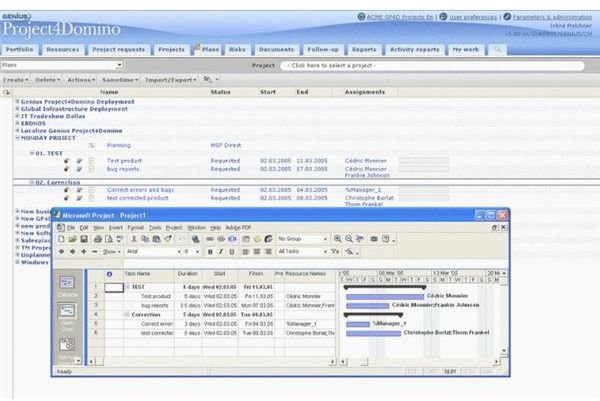 Genius Project Overview
Genius Project by Genius Inside is project management software for mid to large-sized companies. This program allows employees to collaborate on portfolio management, Gantt Charts, risk management, resource management and document management all while being able to integrate with Microsoft Project. The program is available both on-demand and on-premise.
Installation and Setup (4 out of 5)
Genius Project offers companies the choice between having a hosted program (in this case you would simply activate your membership in order to use it) or an on-premise program (where either you or the company would install the program on a local network.) Using the program on-demand offers the benefits of added security and mobility.
Ease of Use (4 out of 5)
Genius Project has been designed for ease-of-use and it allows companies to configure and customize it. By doing this, it makes learning the program a much more intuitive process. It allows you to use vocabulary and terminology your employees are already familiar with, making the transition to this program for project management a smooth one.
Performance and Features (4 out of 5)
Genius Project has no shortage of features. The program allows project managers to build reports and perform analysis at a moments notice. It allows project managers to oversee multiple project Gantt Charts and budgets with a multiple-project dashboard interface. It allows project managers to manage resources through planning, synchronize with an address book, create a resource hierarchy and more. The timesheet is easy to use and collects actual hours versus estimated hours for completion of tasks and projects. With the information gathered, project managers can create weekly time and expense reports and easily check for project compliance.
This program is a full-service project management resource. It allows project managers to track every detail of their projects, and oversee the entire process.
Overall Rating (5 out of 5)
Genius Project is outstanding software for mid-level companies, large companies, and enterprises. It allows intricate collaboration on projects, and the ability of project managers to easily track all of the important aspects of their projects (and to track multiple projects). This program isn't just for the project manager. It is also for management, team members, stakeholders, and the IT administrators that make up a company. Fully integrated, Genius Project will make the task of project management painless for the entire enterprise.
This is just an overview of some of the many features Genius Project offers, for more information, please check out their website: https://www.geniusinside.com/.
Have you tried this software? What has your experience been like?
This article has been placed in our archives.