Review of Excel Software Program for Use in Six Sigma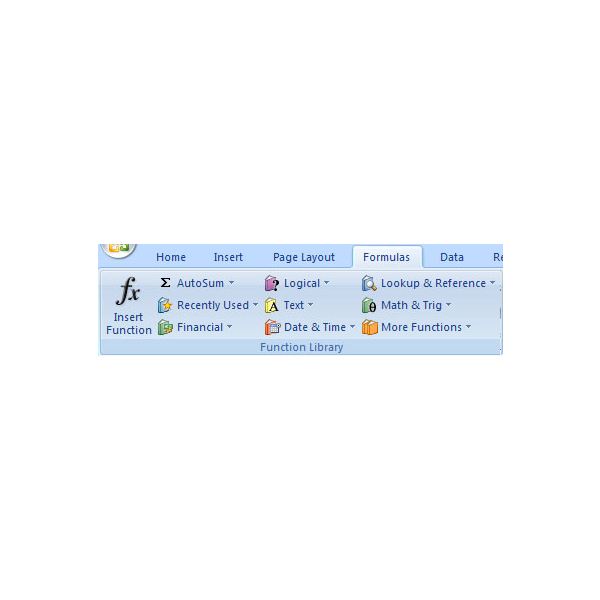 Uses for Excel
In Six Sigma, Excel is an effective means of creating spreadsheets, manipulating data and creating basic graphs. It also allows Black Belts and others to present data in a fashion that is easily understood by team members and business leaders, as they are accustomed to the format and typically have the program on their computers.
Excel is popular for creating basic graphs such as bar charts and it allows for multiple-axis graphs as well. While pie charts are not typically used in Six Sigma, they are helpful on occasion and are easy to create in Excel. Data manipulation and calculations of most types are typically accomplished using Excel as well.
Most individuals with access to a program such as Minitab will prefer to use it for tasks such as creating Pareto charts and control charts, conducting statistical analysis and even creating time series plots. But Excel can be used to conduct many of these same tasks if Minitab is not available or if the user is doing many other manipulations within Excel and prefers not to change programs.
Capability (5 out of 5)
Excel can import data in a variety of formats. Users of Minitab or other statistics packages may find themselves frequently switching between the two programs in their Six Sigma work.
Furthermore, Excel allows for removing duplicate entries, validation of data, detailed data filtering and data sorting. Basic summary data are easily obtained and the charting options are extensive. Graph and chart types include scatterplots, line graphs, bar charts, and area charts, as well as some specialty charts.
Excel also provides a vast array of formulas that can be entered to automate basic and advanced calculations. Options include data and time conversions, financial formulas and database references and lookups. The pivot table is especially beneficial for anyone who needs to view a large data set in a variety of ways, as it removes the need to create separate tables or spreadsheets for each view.
The Data Analysis Tool Pak adds functionality such as analysis of variance (ANOVA), correlation analysis, descriptive statistics, regression and sampling. While some of these tasks are better accomplished using Minitab, they are feasible in Excel for those who do not have Minitab.
The program includes a review feature which lets multiple users add comments and track changes, as is commonly done in Word.
Usability (4 out of 5)
Users of previous versions of Excel and Office will most likely need some time to adjust to the "ribbon" layout of Office 2007 programs. It does take some getting used to as it is a switch from the long-used menu format. But once this new format becomes familiar, it is generally easy to find options as they are needed.
In some large companies, employees may have Excel installed on their computers with the Analysis Tool Pak already installed. In most cases, however, users will have to add the Analysis Tool Pak manually in order to use its features.
Some types of charts, such as basic bar charts, are easily created in Excel. Simply selecting the rows and columns containing the data and choosing a chart type from the Insert ribbon is all that is needed to create a default chart. Users can manipulate the format easily, with options for fill, border, colors and so on.
An Excel template is available on the Microsoft site for creating a Pareto chart. However, it has several limitations over programs like Minitab for creating this type of chart. Essentially, the user must tweak a bar chart to meet the needs of a Pareto chart. The data entry is comparable to that in Minitab, but then the data must be sorted to appear in descending order and the value for the "Other" column, if applicable, must be calculated manually and placed at the end of the data set. Further, the user must manually adjust the y-axis to have a maximum of the total number of entities that the data set measured. The default setting will set this value to be just slightly higher than the highest value on the chart, which is not the appropriate way to display data in a Pareto chart. Another workaround for creating a Pareto chart in Excel is described in the article "Creating Pareto Charts With Microsoft Excel 2007".
Availability (5 out of 5)
Most businesses large and small use Microsoft Office, so it is widely available. Nonprofits can purchase the whole Office suite or just PowerPoint at a very reasonable cost from TechSoup.org, and academic licenses are available at reduced cost as well. Even for small business owners and individual consultants, PowerPoint can be purchased for around $100-$150, and Office is available for about $200.
The products can be found at a vast array of stores both locally and online, as well as through resale outlets such as Ebay.