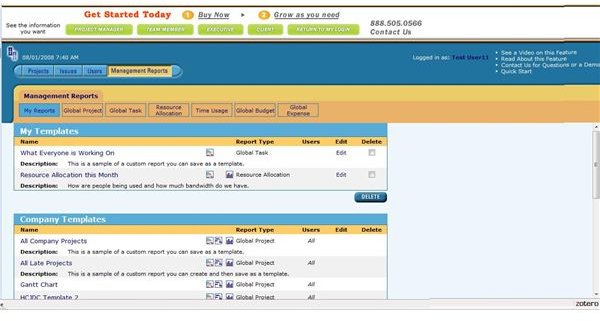 What is Vertabase?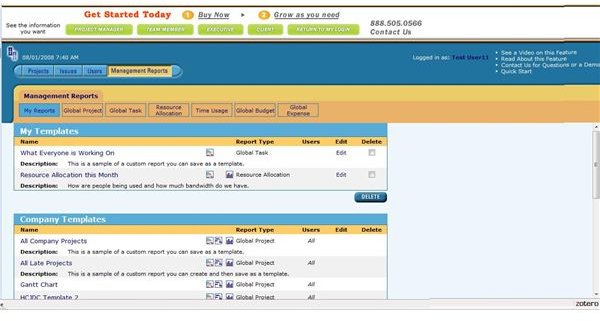 Vertabase is an web-based project management program. Users can pay on either a month-to-month or annual basis for access to the software. Monthly fees range from $49.95 for one manager and five project resources to $995.50 for larger teams with up to five project managers, thirty-five team members and five executive views.
Vertabase will quote annual fees and non-profit fees on a customized basis given your individual situation. In addition to availability online, you can purchase a license to have the program installed on your network. The program works with both Windows and Mac platforms.
What does Vertabase do?
Vertabase performs project management, time tracking, and interfacing abilities with various Microsoft and Google programs. You can produce project and task management reports with the program as well as store documents related to the project. It allows for collaboration between members, budget management, resource allocation, and issue tracking. As an ambitious program, it hopes to accomplish many of the functions required to streamline the project management process.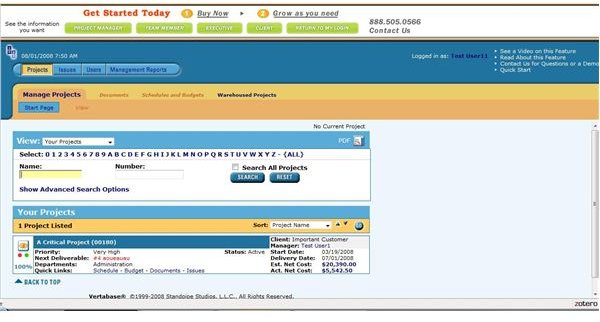 As a project manager in Vertabase, your toolbar includes the following buttons: Projects, Issues, Users, Timesheets, Management Reports, and Admin. Each of these screens includes user-friendly interfacing and a variety of reports including Gantt Charts, late projects, where do we spend our time, and what everyone is working on. With relative ease, you can create a report that will guide your next team meeting, keep track of who is doing what, and manage time efficiently.
Vertabase team members have access to projects, issues, users, and timesheets functions. Under the projects screen, the team member has a list of projects for which he is responsible. From this screen, he can see the priority of each project, what the next deliverable is, the start and delivery dates, the client, the project manager, and links to pertinent information including documents, schedules and issues relating to the project. This allows any team member to see what she needs to complete at a glance.
Executives using Vertabase have access to projects, issues, users, and management reports. They can keep track of all projects undertaken by all project managers and keep track of what each of the users is working on. Clients also have access to Vertabase, with the ability to keep track of projects, users, and management reports. In keeping track of projects, they can see when they can expect to deliverables and keep track of selected users.
Will Vertabase work for you?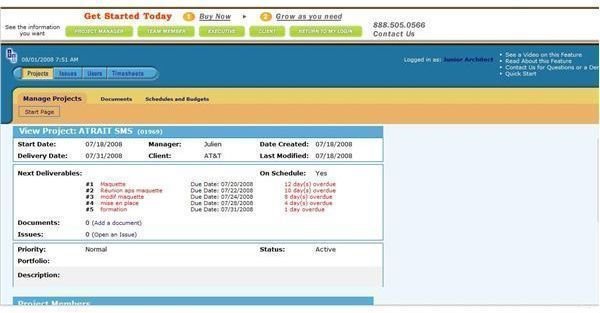 The obvious advantage of Vertabase is that you do not have to have it installed on your computer in order to make use of it. If your laptop is down while traveling, you can still access the database from another computer because the software is on the internet. The advantage is also its downfall. If you do not have internet available because of outages in your area, you will not be able to access the database.
Vertabase is also quite user-friendly. It interfaces easily with Microsoft Project, Excel and Outlook. In addition, you can use it with Google's Calendar and Spreadsheet. Finally, you can create your reports in PDF format, and export expenses to Quickbooks. Because everything is in one program, Project Managers, Team Members, Executives, and Clients have a streamlined program to work with. Vertabase allows an unlimited number of projects.
A final benefit of Vertabase is the plethora of training material available for it. The website has training videos, text, and live support with a month-to-month subscription.