ScrumDesk - Web-Based Project Management Software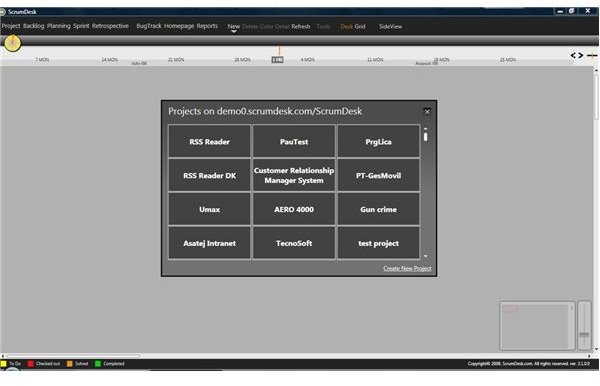 What is ScrumDesk?
ScrumDesk is a program for people familiar with the Scrum project management method. It is great for people working with computer programming and in the IT field. The program is free to use with up to five users. For small teams up to 20 users, the price is $20 per user per month. For more than 20 users, the package is $18 per user per month. All pricing includes the first five ScrumDesk users free. The software intends to appeal to a more intuitive approach to project management. ScrumDesk features a special academic and non-profit program, where educational institutions and nonprofits can use the program free for up to 20 users, and for a discount on licensing for over 20 users.
What does ScrumDesk do?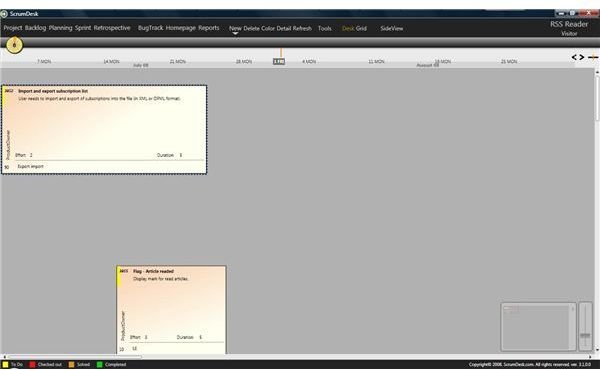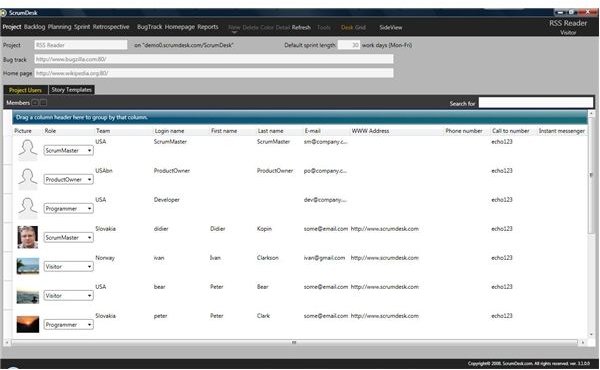 After entering your user name and password, you are taken to a screen that has a grid of your projects. From a user's point of view, this screen is neat to look at, but I could not find a shortcut to jump you to the particular project that you want to work on. When you click on "new project," you wind up with the default view where you can see the various stories that need to be worked on.
The menu bar has several options to choose from - Project, Backlog, Planning, Sprint, Retrospective, BugTrack, Homepage, and Reports among others. These options correspond to the various Scrum project management steps. Reports include graphs indicating what needs to be done, what has been checked on, solved, and completed for the various releases of the computer software.
Is ScrumDesk for you?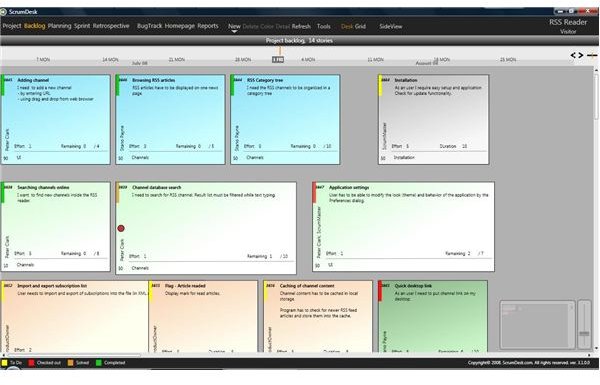 If you are a software engineer, or the Scrum approach appeals to you, you will love ScrumDesk. However, potential users should note that there is a comprehensive start up guide for users of ScrumDesk available on the ScrumDesk website. I would imagine that programmers would find this software to be an invaluable tool for the project management process. I would recommend it to those for whom Scrum Project Management methods are useful.