AceProject Project Collaboration Software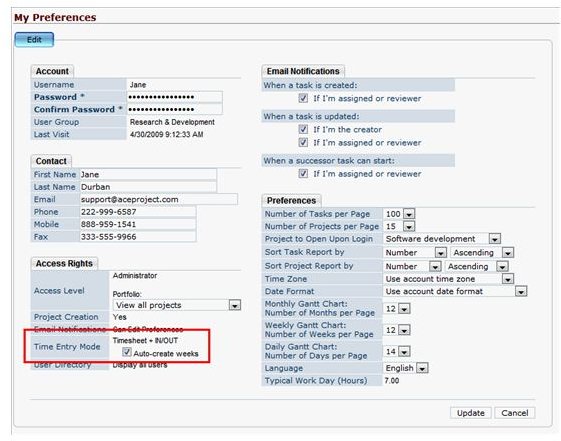 Overview (4 out of 5)
AceProject can be well defined as project management software that has given the project participants, especially project managers, a sigh of relief. The best part is that it does not require registration for it's free trial and it lets you get acquainted with features like document management, Gantt charts and calendar updating through a live demo. It is an economic and effective alternative to major project management solutions that are available in the contemporary markets. Let's have a glance through some of the features that makes this software so valuable in the professional arena:
Some AceProject Features (3 out of 5)
There is no need of installing any kind of software to access AceProject. You can directly access it from its login page and the procedure is same for all of the resources in the organization.

The learning curve of AceProject is very short. Even though this tool has a lot of features, it is comparatively easier to handle than its other competitors.

This tool is compatible with multiple browsers like IE 6+, Safari 3, Google Chrome BETA, Opera 9 and Firefox 1.5.

This tool also helps to optimize communication levels as it lets each member of the team view his/her tasks related to the project. The email notification service also proves to be of great help as it keeps the members updated on new tasks and projects.

Constant efforts are employed on the part of the company to ensure safety and security of customer data.

AceProject truly understands your time is precious and takes care of latest version upgrades, latest virus threats and server maintenance, thereby making your life much simpler.

By signing up as a registered user you can manage your projects with a single account. Multiple users can use the same account at different point of time.

The projects can also be transformed into templates. This means a user in an account can create a project and tasks within that project. If that user or another needs to create another project that is very similar in structure you can then mark an existing project as a template and then create a new project (or several) based on that template.
Plans and Packages (4 out of 5)
The customers of AceProject may choose from several online packages or purchase a Source Code license to install. The packages can be classified into three groups:
Source Code Package – With this plan, you can host an AceProject on your server. This package comes with multiple benefits like purchasing a license to use the service rather than making a monthly or annual payment. Control security lets you store confidential data while control accessibility lets you access your data even if you are not connected to Internet. The application is customizable and can be easily suited to your requirements.
Packages Regular – This package is suitable for those organizations that have a small budget and are quite content with the standard features. The prices vary in case of Hosted Basic, Hosted Standard and Hosted Advanced plans. Further, a discount is available in case of non-profit organizations.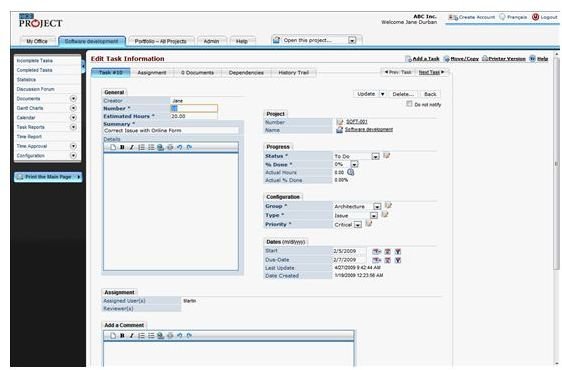 Packages Superior – If you are looking for higher privileges to manage your project, then it's wise to opt for Package Superior. With a nominal price of only $99 per month, you can enjoy some of the superior benefits like creation of unlimited number of users, projects and tasks.
Customer Support (4 out of 5)
AceProject has its offices located in Quebec City, Canada. They provide round-the-clock chat, phone and email support. Their office hours are Monday to Friday 8 A.M. to 4:30 P.M. Eastern Time.
Almost all the enhancements that have been added to AceProject have been requested by its customers. This explains the worldwide acceptance of this project management solution.
Visit AceProject for more info.