Tips for Tracking Multiple Projects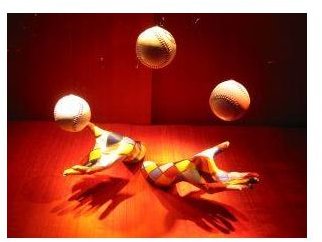 One of the more complex project challenges is the challenge of tracking multiple projects. To do so successfully, a project manager has to be a maverick with time management and with juggling multiple resources. Further, a project manager must be organized and experienced enough to pull off such a feat successfully.
While the best scenario has you saying "no" to multiple projects, this isn't realistic in today's fast-paced business world. Here are a few tips on how to navigate multiple projects without pulling all of your hair out.
Managing Time
Time management is one of the most important keys to successfully managing multiple projects. In order to do this carefully, the project manager must be organized and skilled at prioritizing tasks. The first thing you should do is prioritize projects.
If a project has to slip behind schedule, which one will it be?
If you're dead on the deadline, which project is it?
You should know this before delving into the multiple project framework. Once that is done, block your day into time slots. Devote some amount of time each day to each project you are managing. Begin with the project with highest priority.
This way, if something doesn't get done, it's for the lowest priority project. Make sure, however, that you try to avoid skipping projects on a regular basis. This is the way to wind up being a firefighter.
Elizabeth Schulze authored an article on the Best Time Tracking Applications. Check it out to see available software options for tracking project time.
Managing Resources
Overallocation becomes a real threat when you are managing multiple projects. One thing you can do to thwart the problem, aside from using project management software, is to keep a white board with the complete resource list for all of your projects. Run the names of the resources down the left hand side, and the names of the projects along the top.
For each project a resource is scheduled on, place a mark. Be aware that human resources that are spread too thin are more likely to become sick, burned out, or stressed out over the long run. Try not to assign any one resource to more than two projects – and only do that when there is no other solution.
However, if you'd like to see the software program options available, check out my related article, Easy-to-Use Resource Planning Tools. Another related article is Tiesha Whatley's Planning Your Project's Resource Capacity.
Using Project 2007
A third and final tip for managing multiple projects is to make good and extensive use of a project management program. One great program for doing this is Microsoft Project 2007.
Project 2007 offers the ability to create a Master Project in which you can keep track of the various "sub-projects," thus streamlining the project manager's ability to keep track of all projects at once. If you are managing more than two projects, this may be your best option. For more information on creating a master project, see Deanna's article, Project 2007: Creating a Master Project.
In fact, Bright Hub's Project Management Channel offers a whole host of How-To articles related to using Microsoft Office Project 2007 to its fullest potential. You can check out all of our Project 2007 articles by clicking here.