Best Online Meeting Software for Remote Project Management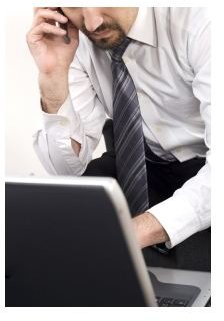 Easier Way to Collaborate
Let's examine the features of four of the most popular online meeting tools: WebEX, Central Desktop, Adobe's Acrobat Connect and GoToMeeting to see which is best for your project needs.
All of these provide an excellent interface for users and potential customers.
They allow users to share their desktop workspaces, documents, presentations and so forth, and changes can also be made by other participants.
In addition, registered users can invite others by adding their email address, while recipients only need to click on the link to join the conference. The control of the meeting can also be shifted from the organizer.
Cisco WebEX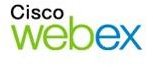 WebEx is a popular tool that has been acquired by CISCO. The online meeting tool is used for web meetings, training sessions, IT support, etc. WebEx provides recordings of the meetings as well and allows for meetings with up to 25 people at one time.You can try before you buy by taking advantage of their 14 day free trial period.
All this and more can be achieved at a cost of just $19 to $49 per month depending on the type of plan selected. The payment plans include both annual plans and prepaid plans, and a nice benefit of the prepaid plan is it reduces the monthly commitment to just $15. Moreover, the tool has an anytime commitment cancellation policy.
Central Desktop

Central Desktop is much more than a web meeting tool and provides facilities for team collaboration, document sharing, discussion forum, wiki-style editing, and project status tracking. They offer a generous 15 day unlimited trial of the program, and proudly display the Business Week "Best of the Web" seal on their website.
All these facilities and more can be obtained for $99 per month for the Workgroup edition, which is recommended for small companies and departments. They do also offer an Enterprise edition for medium to large sized companies, but they do not state the pricing structure for that edition on their website.
The tool requires the usage of Java Runtime v1.1 or higher to launch a web meeting. Finally, the tool also offers instant messaging that can be integrated with ICQ, Skype, AIM, Yahoo, MSN, and Jabber.
Adobe Connect 8

Adobe's Connect 8 is a Flash based tool that is supported by Mac and Windows. The tool integrates visual conferencing and allows real time video streaming. The tool also provides a chat capability and whiteboard facilities. The new Acrobat Connect 8 offers three deployment options:
Hosted and managed services deployments are billed on an annual subscription contract.
The on-premise deployment is billed on a perpetual license agreement.
According to a report in Computerworld,
"Pricing starts at $500 per seat per year for a "Named Organizer" who works with up to 100 participants in a session. A hosted version of Connect 8.0 is priced at 32 cents a minute per user, with up to 500 users. For on-premise systems, an enterprise server costs $20,000 and edge servers for distributing the access throughout a campus cost $10,000 apiece." Give it a test drive - free - for a full 30 days.
GoToMeeting

GoToMeeting by Citrux Online is also a very popular web conferencing tool that provides a secure platform to share workspaces and desktops. Apart from the basic features of an online tool, GoToMeeting allows Webinar services that allow meeting organizers to conduct sessions with up to 1000 attendees.
The basic version of the tool costs $49 with many options to save on annual payment schemes, and potential customer can enjoy the use of it for free with a 30 day free trial. The user interface of this tool is easy to understand and use.
System requirements are:
Windows® 7, Vista, 2003 Server or XP
Mac OS® Xv10.5
Internet Explorer® 7.0 or higher
Mozilla® Foxfire® 3.0
Safari 3.0
Google Chrome
The basic features include chat, real-time annotations, record meeting sessions, change presenters, share mouse and keyboard control, and share screens.
Pros and Cons of These Services
Remote meetings take place by using online meeting tools or services that offer participants facilities like an online whiteboard, telephonic conference through microphones, text features and sometimes video support via web camera.
The advantages of online meetings are:
The expense of traditional meetings is much higher than virtual meetings. Thus, virtual meetings work great when the members live far away from each other.
Online meetings are great for those who do not have the benefit of a meeting or conference hall.
Since most reports and presentations are digital or virtual, online meeting tools allow them to be accessible to all participants.
Online meeting tools allow the meeting to be more organized as the latest technology keeps all documents streamlined. Moreover, audio transcripts can also be almost immediately shared.
Online meeting tools allow participants to relax in the comfort of their office or house. Unless a web camera is used, one could carry out the entire meeting in their pajamas.
Online meeting tools allow for easy studying of participant profiles as most providers have identification tools.
Most online meeting tools have encryption technologies that ensure added security. This allows decrypting information only by documents that are intended for others to see.
Online meetings allow organizations to be environment friendly as users reduce their carbon footprints.
The disadvantages of online meetings are:
Many people are not technologically inclined, and they may require some time before they get used to working with these technologies.
Many times, business decisions are made with the help of vibes that are received in an actual physical meeting. One does not get a chance to notice and analyze the participants' body language.
Many times, participants get bored and resort to other things (e.g. playing games, surfing the Internet) while the meeting is going on.
If the online meeting tool does not have a good security system, information could be at risk.
Selecting the Right Tool
There are many options for online meeting tools. To decide the best one for you, make sure you read about the various services that are provided by these tools and see if they are of help to you. Many questions like the need for video conferencing, whiteboard facility, duration, and frequency of online meetings need to be considered when deciding which online meeting tool to use.
The best feature of these tools is that almost all allow a free trial before they ask you for a monthly fee to rent the software or buy it. This ensures that you get some practical experience in using the software before you commit to invest in it.
References