Review of Central Desktop: On-Demand Software That Enhances Project Collaboration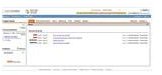 A Free Collaboration Tool
Central Desktop is an on-demand project management tool. It is free for light users, and has plans ranging from $99 per month and upward; price will depend upon the number of users and the amount of storage required. This program is easy to use and allows for collaboration. It can be found here.
What Does Central Desktop do?
Central Desktop allows team collaboration through utilization of web functions. This program is easy to learn and requires no technical knowledge. Each workspace for team members takes only moments to set up, and templates are available. Some of the other features of Central Desktop include: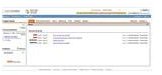 Full text and document search in the document storage area
Searchable conversation threads
Multiple workspace searchability
Real-time collaboration
Integration with MS Outlook Calendar
Online document and spreadsheet storage
Online meeting capability
Integration of instant messenger services
After signing into Central Desktop, you are presented with your dashboard. This dashboard lists recent activity by team members, announcements, and members. From there, you can go to Files and Discussions, Tasks, Milestones, Time, Calendar, and Reports.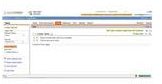 Files and Discussions is where you can upload documents and spreadsheets. You can also post items for all members to discuss in the Discussions section. That area works much like online bulletin board systems such as Blackboard Learning.

Tasks runs like an ordinary to-do list. Tasks can be filtered by owner or sorted by due date.The task page offers viewsincluding a simple list, a calendar view, a status report, and time tracking. The cool thing about Central Desktop is that it has numerous methods of technical support available to users. If a user becomes stuck in the Tasks section, he can click on the "help video" link. All of the sections offer help videos.

Milestones allows for you to track and set important deadlines for your projects.

Time is a time-tracker. With this tool you can track the total amount of time spent on the various tasks at a glance.

The Reports section includes Project Status Report, Activity Log Report and Login Report.
Is This Software For You?
This program is easy to use. If you run a small business, a start-up business, or a small task team, this program could be for you. It does not require expert technical knowledge to use – in fact, if you can fill out forms, you can use Central Desktop. It is also great for collaboration, and because it runs like an academic bulletin board system, it can make it easy for entry-level team members to become acquainted with it. Finally, it offers the benefits of on-demand software: remote storage, security, collaboration, etc. If on-demand software appeals to you and you don't require the bells and whistles of more advanced programs, this might meet your project-management needs.