Top Microsoft Project Alternatives - Software That Performs Comparably to MS Project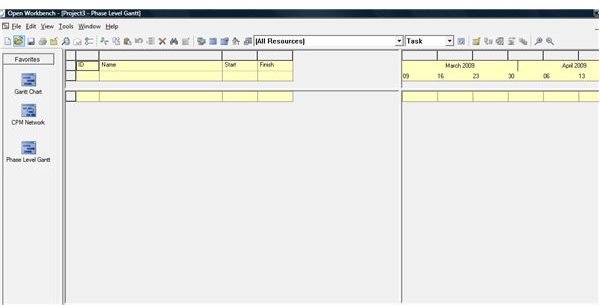 Other Project Management Choices
For many reasons, project managers choose not to utilize Microsoft Project. Whether the reasons involve the expense of the program or a desire to avoid Microsoft products for personal reasons, there are many software programs available to replace MS Project. Some project managers even believe that these programs run more smoothly than Project does. Among these alternatives are Open Workbench, Zoho Projects, OpenProj, Basecamp, and Quickbase. Which of these programs will work best for your project management needs?
Open Workbench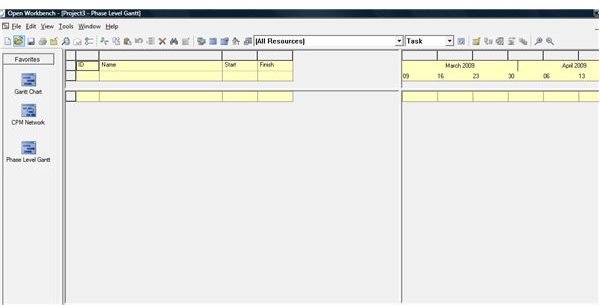 Open Workbench is an open source desktop project management program. What this means for you is that the program can be downloaded to your computer workstation free of charge. It is meant as a replacement for MS Project.
Open Workbench differs from MS Project in some important ways. Open Workbench features scheduling based on effort whereas Project is duration-driven. In some ways, Open Workbench is more flexible when it comes to scheduling than Project. This might be a good option if effort-driven scheduling is intuitive for you, you have many resources to manage, or if you often need to schedule work over holiday vacations (Open Workbench allows this, it is more difficult in MS Project to perform this action).
Zoho Projects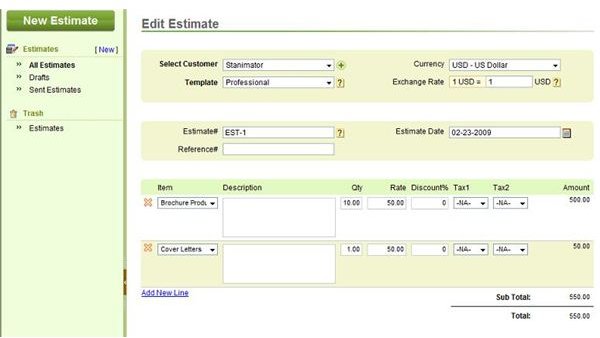 A second great option for a MS Project alternative is the program, Zoho Projects. This program is an on-demand project management software. This means that instead of downloading the program to a specific computer, you can access your project management data from any computer so long as you have an Internet connection. It also means that in order to use the program, you must subscribe to the service.
Like MS Project, this program allows you to create task dependencies. This means that if in order to complete one task, another task must first be completed, you can depict it. Also like MS Project, you can create Gantt Charts and other important project management visual aids. Unlike Project, you can email task reminders to project members, share a calendar with the entire team at once, and deliver alerts through RSS feeds. This program might be a good option if you have many employees who work off-site or who travel.
OpenProj
OpenProj is another open source software solution that has been long-hailed as a great alternative to MS Project. Like Open Workbench, OpenProj is free desktop software.
This software acts much like MS Project. The biggest benefit of OpenProj when compared to MS Project is that it takes up far less computer space. This makes OpenProj a great alternative to MS Project for offices with limited computer memory. OpenProj also can work on a Mac, Windows PC, or Linux PC. This is great for offices that have different platforms.
Basecamp
Basecamp is a subscription-based on-demand software. It is very popular among freelancers and small businesses. In addition to project management functions, Basecamp allows project managers to share files and collaborate with others working on the project.
Like MS Project, Basecamp can integrate with other software programs. For example, Basecamp and another popular software program, FreshBooks can work together to simplify your project management and billing tasks. The program also integrates with mobile technology and iPhone applications.
Finally, Basecamp allows users to have any platform to run - again, it is an online program that provides all the conveniences of being able to access the database from any computer. This program is perfect for businesses that want more than what MS Project can typically offer.
QuickBase
A final, very popular, alternative to MS Project is Intuit's QuickBase. QuickBase is customizable. This is possibly the biggest selling point for this alternative. Project managers are able to customize the program with exactly the features that they need to get the job done.
QuickBase allows for tracking and scheduling of tasks - but it also allows project managers to track issues, keep track of important client information, and manage sales. The program integrates with MS Project as well as with other Intuit software programs such as QuickBooks and Quicken. The downside to QuickBase is its cost - the program costs $249 per month for a subscription.
QuickBase is an outstanding MS Project alternative for small businesses and enterprises - those who want more than what MS Project has to offer and who have the resources.
Other Alternatives
Other MS Project alternatives do not mimic the software so closely. For example, Central Desktop is an on-demand program that allows project managers to track their projects and tasks. This program allows collaboration and forums for issues tracking, brainstorming, and more. Another alternative is eTaskMaker. This program allows users to plan construction and engineering projects, with features applicable to these specific fields.
It's important to try out the software before you purchase it to find out whether a particular option is best for you and your company. Many of the programs mentioned have 30 day trials (if they are not freeware). Take time to evaluate the software - while MS Project may not be intuitive to you, you might find that Open Workbench is perfect for you and your staff. Make a list of your software needs before you go shopping. This way, you can be sure to find the perfect software for your situation.