Review of Nozbe - Web-Based Task and Note Management For Project and Business Managers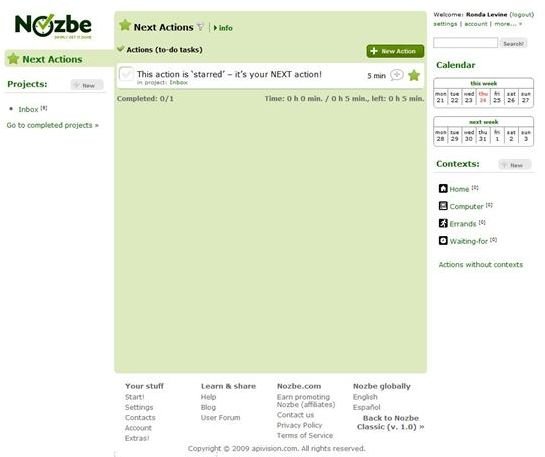 What Is It?
Nozbe is task management and note management software. This program allows users to track their tasks in a style inspired by David Allen's book, Getting Things Done. GTD strategies involve looking at things to be completed as projects, and at things to do as "action items."
The first step in GTD is emptying your mind of everything that's in there from needing cat food to writing an article to sending a gift to your Aunt Mavis. Next, you group things into projects - have an article to write? That requires several steps. So does mailing the gift to your Aunt Mavis. Finally, you assign the next action needed to complete the project and schedule it. Nozbe streamlines these steps into one program.
Installation and Setup (5 out of 5)
Nozbe is online, on-demand software. Setting up Nozbe is as simple as having an Internet connection and a few minutes to spare. Once you've set up your account, you're good to go. The program allows you to tinker around with some "dummy" project and task entries so you can get the feel of the program. As far as installation and setup go, this is about as easy as it gets.
Ease of Use (5 out of 5)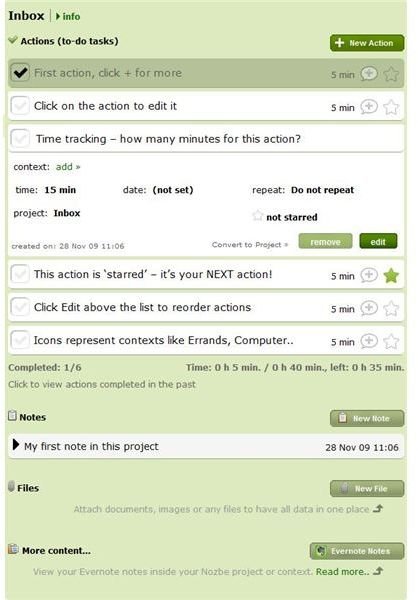 Nozbe also is incredibly easy to use. When working with the trial, I had the program up and running within minutes. Learning to enter notes, projects, and tasks is relatively simple, and if you need a little boost getting started, a tutorial for the program is available to users. In fact, when you begin using the program, there already are notes for you so you know where to put what information.
Features (2 out of 5)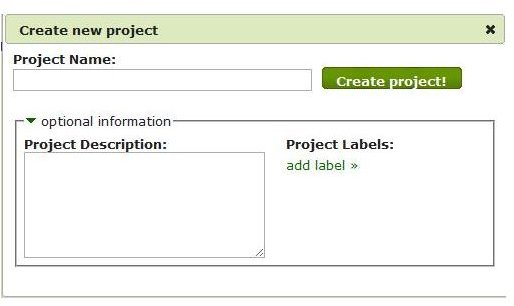 Here's the only place where I will give Nozbe a lower mark. Because it is limited in scope, Nozbe is also a limited program. For example, there is no way to track email using Nozbe like there is in Microsoft's Outlook. Because of this, tasks you want to link to emails will need to be hand-entered. This isn't a big deal, but it is an extra step if you are super-efficiency oriented. Perhaps, though, you use Gmail or another program to manage your email tasks. Setting this aside, here's a list of the features that you will find in Nozbe:
Use "Stars" to denote your next action
Organize next actions into different contexts - home, work, phone, internet, etc.
Attach your files to next actions, projects, and notes
Keep track of appointments and events (you can sync these with Google)
Use EverNote to import notes to Nozbe
You can print out different sizes of paper to carry with you on the go
Share and delegate tasks to others
Price to Value (3 out of 5)
Nozbe offers a pricing structure akin to other on-demand software programs. For a trial account, it is free for one user, up to five projects, five contexts, and you are given 1MB of file storage. The single-user account runs $7.50 a month billed at the annual rate, with a 60-day money back guarantee. There are also multi-user account options available ranging in price from $15/month (Family or 5 users) to $37/month (up to 20 users). Naturally, as the price increases, the amount of storage, functionality, and user capacity increases.
Is Nozbe for You?
Nozbe is for you and your team if you require task management and note management software and you like the style of on-demand software. It is for you if you only need light project management functions. Finally, you may like Nozbe if you are self-employed or freelancing and you follow David Allen's methodology.