Project Management Templates for Visio 2003 and Beyond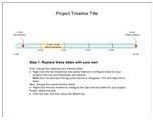 Templates on the Internet
When you are responsible for managing projects – from small to large - you can never have enough tools to help you through the
process. While many templates exist for writing project plans, project charters and project outlines using Microsoft Word or Microsoft Project, it may be useful to use a tool like PowerPoint or Visio to help visualize the project at a higher level. Below is a list of Visio templates for project management that you may find useful.
Templates Included With Visio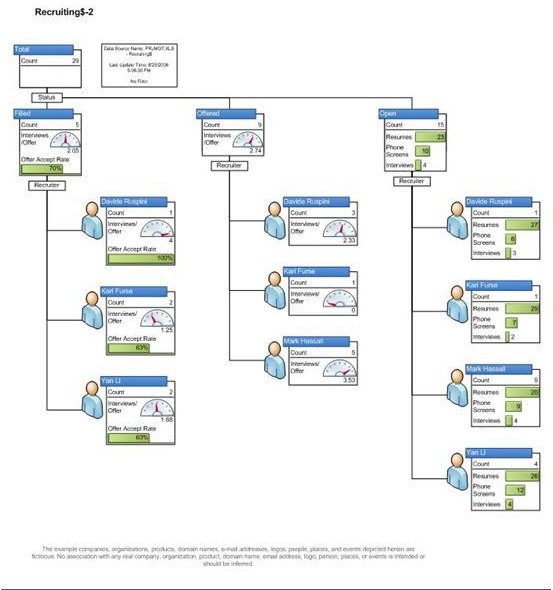 Note that Visio 2007 includes a few sample project management templates and has the capability to build some project management type charts and diagrams from scratch – assuming you know what you are doing. Note that Visio also has the ability to obtain data from other Microsoft Office programs such as Excel and Project. For more information on this topic, take a look at the article Visio 2007: How to Design Project Schedules by Eric Stallsworth here on Bright Hub PM. You should also check out Create Status Reports For Software Projects with MS Visio by Ann Gordon.
The following Sample Projects include data so you can easily modify and tailor the diagram to your needs.
Project Management Template – This template uses data imported from Excel to create a pivot diagram. These types of diagrams are useful for transforming complex data into a visual diagram for easy consumption by your

project stakeholders.

Project Timeline Template – very similar to the above template, but with a slightly different look. Project timelines ensure your project team are all on the same page when it comes to the high level project overview.

Visio also supports building some project management related diagrams from scratch (meaning that you start with a blank slate and only the shapes and tools to use as you see fit). You can build project calendars, Gantt, PERT and Timeline charts from scratch.

For those using Visio 2013, Microsoft offers access to a partner community so that you can take advantage of Visio's latest and greatest features. The templates have updated shapes and formatting options, and you can interface with SharePoint.
Hopefully these tips will allow you to better communicate your project plans with your stakeholders. Good luck!