Root Cause Analysis Forms and Diagrams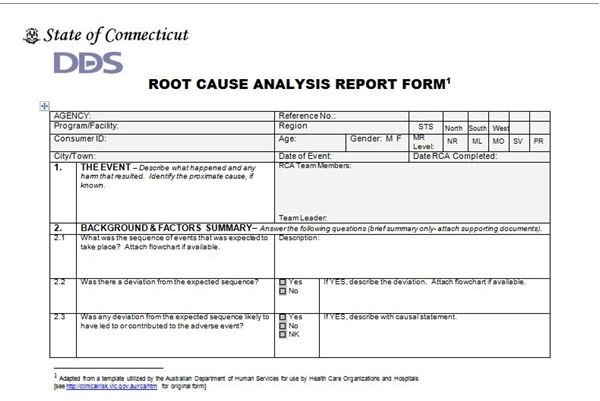 Root Cause Analysis
Root Cause Analysis (RCA) attempts to examine a problem or event and get to the bottom of the issue – what actually caused the issue or incident to occur? As an example – let's say you go to turn on your TV using your remote. The TV doesn't turn on and you know the TV works if you walk over and manually turn it on. You decide the remote is broken. The fact your remote doesn't work is a symptom of the greater problem. You open up the battery compartment and see that the batteries are missing. The fact the batteries are missing is the root cause for the remote not working. Obviously this is an oversimplified example, but you get the idea.
When delving into complex process or product failures, you need a standard method for documenting and getting down to the bottom of these issues. That's where RCA comes in. In order to document complex RCA scenarios, it's useful to use a standard form. Below are some good examples of root cause analysis diagrams and forms you can take and tailor to fit your business requirements.
A much more in-depth explanation of root cause analysis can be found here on Bright Hub: Written Root Cause Analysis Example by MJ ODwyer.
Root Cause Analysis Forms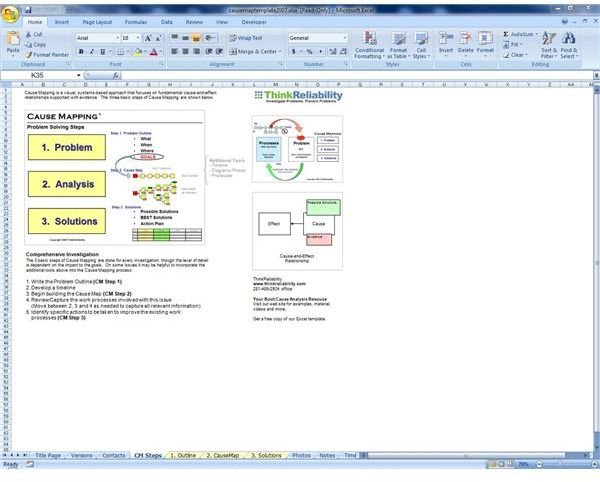 With these sample root cause analysis forms and diagram templates, you should be able to easily create a standard RCA process to follow for all root cause analysis events in the future. If you just need a form, start with the State of Connecticut form or the Joint Commission form. If you are looking for a more complex form, use the ThinkReliability workbook. If you want help creating a process from scratch, go with the DOE document.
If you're looking for more sample forms and downloadable templates, check out Bright Hub's resource guide: Over 50 Free Project Management Templates and Sample Forms.