Free and Simple Project Planning Charts for Project Managers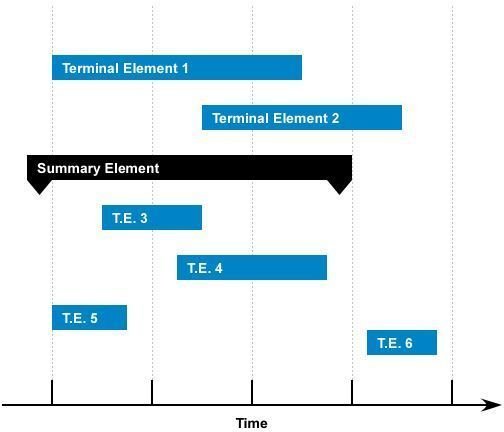 Introduction
Once a project manager has established the specific, measurable, attainable, realistic and timely objectives for her project, she can begin to define and align the project tasks necessary to achieve the goal of completing her project successfully. Using free and simple project planning charts such as Gantt and PERT charts allows her to reliably estimate the amount time required to complete each task, who will do the work and when it will be done. Using these simple project planning charts to track and monitor progress to minimize or eliminate project delays, cost overruns and lower customer satisfaction.
Gantt Charts
Gantt charts, bar charts that show a project's schedule, typically list the start and finish dates of project tasks. Introduced by Henry Gantt in the early 1900s, Gantt charts help project managers plan, control and monitor projects during development. Free Gantt charts available from websites, such as Calendar24.net, GanttProject.biz and Google Docs, help project managers scope out the work that needs to be completed. Gantt charts show project managers the critical path (the tasks that need to be completed on time so that the whole project gets done without delays). Gantt charts illustrate dependent activities, that need to be completed in order, as well as non-dependent tasks, which can run in parallel.
To use a free and simple Gantt chart in project planning, a project manager lists all the activities associated with completing the project. Then, she estimates the time it takes to complete the activity and when it can start. For example, using Google Docs, the project manager enters "Gantt" and clicks the "Search Templates" button to locate a chart and gadget to use. Then, she selects it and enters her information.
PERT Charts
The U.S. Navy developed the Program Evaluation and Review Technique (PERT) in the 1950s to help project managers reduce the time and cost needed to complete a project. Free PERT chart templates available from websites such as SmartDraw, PERT Chart Expert and Microsoft Office allow a project manager to identify the project tasks and milestones, order the tasks in the right sequence, estimate the time needed for each task, determine the critical path of tasks that must be completed on time to avoid project delays and update the chart as the project completes.
For example, using the free SmartDraw download, a project manager opens a new file and selects the "Activity Network" template to add the PERT chart and activity network information. Project managers can use free resources, such as the online tutorial from the GetAhead website, to develop skills in constructing PERT charts.
Conclusion
Free and simple project planning charts complement other project management documents, such as a weekly status report, risk management log and quality management reports. By analyzing the tasks that need to be completed, project managers can adjust the allocation of resources to optimize the work flow.
Resources and Image Credit