Free Project Management Forms for Project Planning Purposes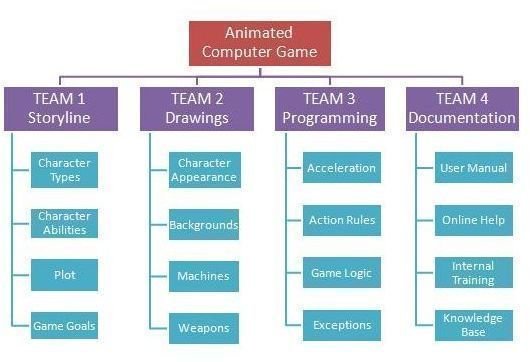 Project Planning Forms
Every project manager and team member knows there are a slew of forms used throughout the life cycle of a project – that is, if the project is managed right. From the beginning scope statement to the final closing documents, forms are a big part of effective project management. They act as a method to keep everyone involved, literally, on the same page.
At BrightHub, our project management writers have been working diligently to provide you, our readers, with standard form templates that you can download and customize to your own individual projects.
One of our most popular articles is Eric Stallsworth's How to Write a Scope Statement. Beyond giving the reader a link to a downloadable free scope statement project management form, Eric talks in detail about the importance of an effective scope statement, the sections of a scope statement and gives you some great hints for minimizing scope creep.
Writer Natasha Baker continues the theme of getting a project charter with her Project Charter Example for Every Project Manager article. Like Eric, Natasha offers up a link to a related, free project management template that you can download for your own personal use.
Once you have a defined scope statement and/or project charter, agreed upon by project stakeholders and team members, alike, you're ready to begin building your WBS. And, while that often seems like a simple task on the surface, building a successful work breakdown structure is an art form. Ann Gordon has penned a great three-part series aptly titled, What is a Work Breakdown Structure?. Throughout this article, Ann offers of a plethora of examples and how-to tips for building your own WBS.
After you've built your WBS, what do you do with it? The answer for many project managers often points to tracking your WBS using a Gantt Chart. Toward that end, we have a couple of targeted articles. In Michele McDonough's article, How to Make a Gantt Chart in Excel, the author details the steps involved in creating a Gantt Chart using Microsoft Excel.
Then, Eric Stallsworth continues our Gantt Chart creation discussion with his article, Project 2007: How to Create a Gantt Chart detailing using Microsoft Project 2007 to create a Gantt Chart.
Be sure to read part 2 in this series for more great links to free project management forms and templates.
This post is part of the series: Project Management Forms & Templates
In this series of articles, we've collected many of the most popular articles that contain links to project management forms and templates you can download for free here at Bright Hub