Collection of Excel Project Management Tracking Templates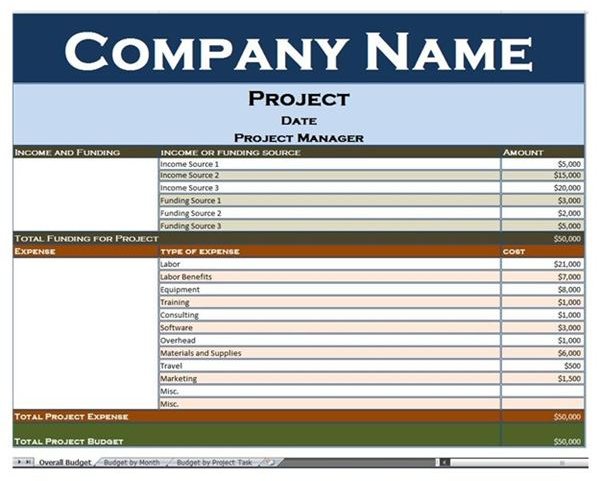 Carefully engaging in project planning can take a lot of time. Thankfully, there are many Excel project management tracking templates available on Bright Hub for you to use in your next project. Some of the templates are for making your project budget, and some are for creating a project schedule. Whatever your needs are for finding a great Excel project management template, you've come to the right place.
Goals and Objectives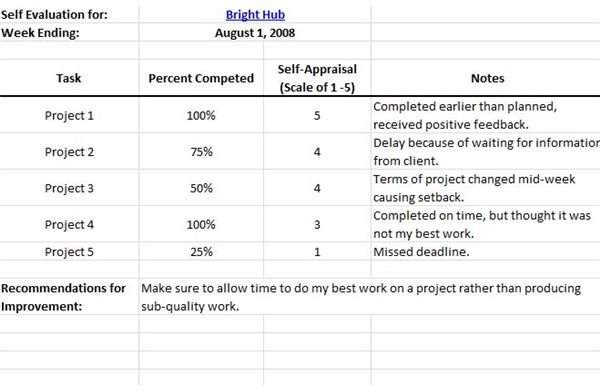 When putting together a project, it is important that you are able to set the goals and objectives for your project. You can start off by performing a self-evaluation (if the project is one that is for personal use) or you could perform a gap analysis. Once you have set your goals and objectives for the project, you are ready for the next step.
Tracking Your Action Items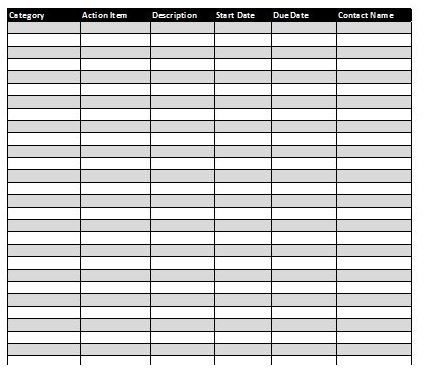 There are many Excel project management tracking templates for action items. This action item template is intended for use with an already decomposed project. Another action item template allows you to track action items for a given project. If you're in a meeting, you may want to use the meeting minutes template with action items tracking template. Finally, if you're using an older version of Excel, you might want the .xls action item template.
Scheduling Your Project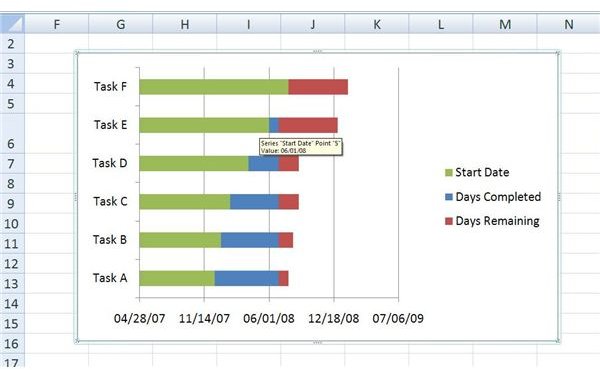 Once you know what your different tasks will be, you'll need to schedule your project. View some examples of project schedules to get inspired. After seeing examples, you may want to create a Gantt chart in Excel. Once you've created your project schedule, you can create a 7-day calendar to let your team members know what's coming up.
Charts and Diagrams for Your Project
A great thing about Excel templates is they allow you to create charts and diagrams with little effort. You can create a fishbone diagram. You can also create a Pareto chart. Other free Excel project management chart templates available on Bright Hub include:
By using a chart template, you can greatly reduce the amount of time you spend when working on your project tracking tasks. After all, who wants to spend all day creating the chart when you could simply enter in your control phase data?
Registers and Reports
You need to have good communication among team members and stakeholders to have a successful project. One way to ensure good communication is through creating a report, register, or update form. Use an issues register to track problems that arise during the software development process. You can use a work register to track where you are on your project. Finally, you can create a risk register to track items in your risk analysis.
Create an Excel status report from our helpful template to keep stakeholders in the loop about where the project stands. Create a progress management report or a status report to pick out what has been done and what still needs to be done in your project.
Create a knowledge management report to track your knowledge management issues. Finally, don't forget to download a weekly management update template to keep the higher-ups informed of the goings-ons in your project.
Mechanics and Financial Excel Project Management Tracking Templates
If you need to make sure you are on the right track with your project management processes, you might want to download the project management chart or the sample project management workflow to help you ensure that you are following procedures properly.
Finally, don't forget about tracking money when it comes to project management. Make sure to check out the cost benefit analysis, project budget, and sample translation management invoice templates available in the media gallery. Also, we're always adding new templates, so be sure to check our media gallery for more great Excel project management tracking templates.
If you're looking for more sample forms and downloadable templates, check out Bright Hub's resource guide Over 50 Free Project Management Templates and Sample Forms.
This post is part of the series: Project Management Forms & Templates
In this series of articles, we've collected many of the most popular articles that contain links to project management forms and templates you can download for free here at Bright Hub