Free Project Management Templates for Different Phases of a Project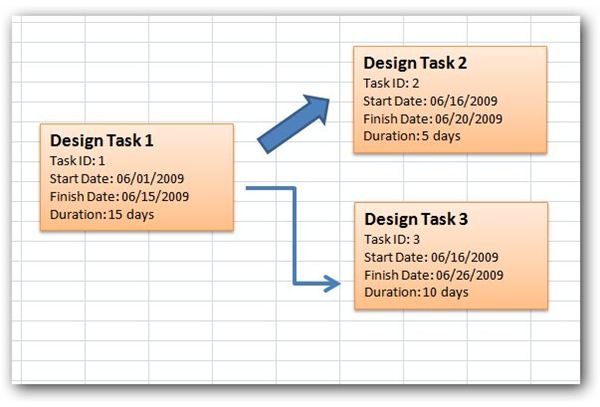 Project management is a tool that can help you in many disciplines. It ensures you know what you are trying to accomplish, and that the goals are set out clearly; the stakeholders –those with an interest in the success of the project – agree what needs to be done. The time frame and steps are established, a budget decided, the risks are assessed, communication protocols are agreed upon and times set for status reports. And once a project is completed, the steps and results should be audited.
For success in project management, you will find templates helpful, as you can fill in your own specific details, and use them to make sure you have covered all the points. In this article, we will consider the different project management templates available in the Bright Hub Media gallery, and direct you to those you could find useful.
As you become more experienced in project management, you may find you can create the forms you need from scratch, or heavily modify or combine existing forms to customize them. However, in the early stages of learning project management, utilizing an existing template or a simple modification of one is often more effective – and can be a learning tool for you as well.
Project Charter and Scope Statement
In her article Writing a Project Charter, Marlene Gundlach gives a bulleted summary of the elements needed in a successful project charter. She also explains how essential the project charter is to successful project management. A good project charter can make a project manager's life easier. A poor one, or none at all, can slow progress, or even cause a project to fail to be completed.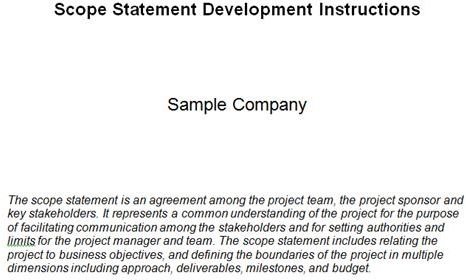 Eric Stallworth wrote an article on How to Write a Scope Statement, with a template you can download to walk you through the process. His explicit directions allow you to determine parameters for your project, and also, to identify scope creep; the point in a project when the objective begins to drift.
Project Management Budget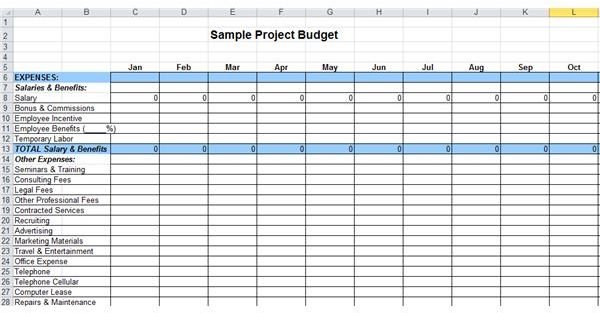 Susie Brown has created a Project Management Budget Plan template you can download, and has an article to accompany it, called Examples of a Project Management Budget. In her template, you fill out costs for everything from employee salaries, legal fees, telephone expenses, and every other resource that must be assigned to a project.
Her list is quite comprehensive, and you may be surprised at some of the items on it, although their inclusion is logical once you see them.
Stakeholder Agreement
Ksingh has written an article with a bulleted list, called Performing a Business Requirements Analysis, in which the steps to identify stakeholders and what their needs and importance are for a project are outlined. It requires that you analyze your stakeholders, and you identify exactly what they need, and their priority in the project. This is essential in project management, because the stakeholders are the clients for your project, and unless they are satisfied, the project will not be completed successfully.
Communication Plan
Ronda Levine has written an article on the importance of a communication plan; a means to identify who, how, and what will be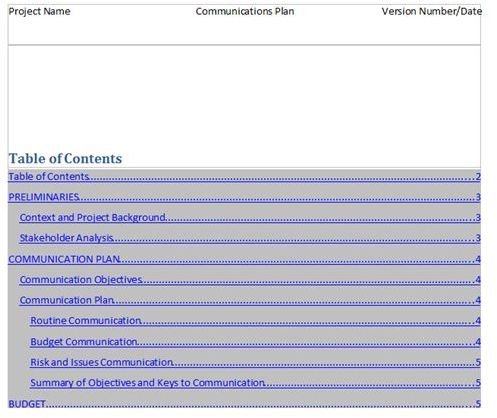 communicated during the project, to ensure everyone is on the same page. By establishing the parameters at the beginning of the project, everyone can agree to what is expected, and know how information will be conveyed, and what is to be provided. Download the communication plan template, and take a look at her article to see how to use the template.
Risk Analysis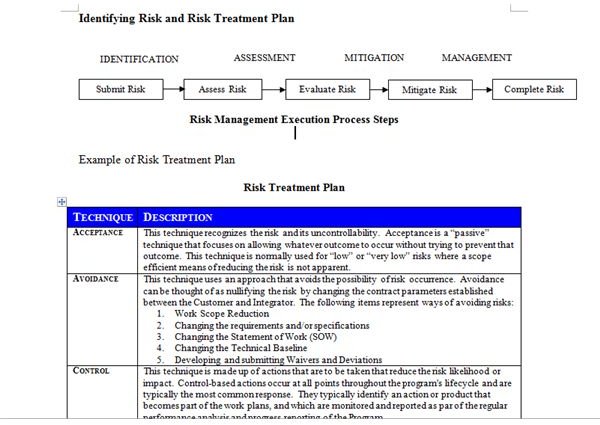 Risk is a factor in any project, and project management properly deals with risks by assessing them and coming up with a risk treatment plan. Jean Scheid has written an article on risk treatment planning, and she provides a template and a risk plan example.
She says "a risk treatment plan is necessary for avoiding, transferring, mitigating, and accepting risk."
By covering the possibilities before starting your project, you will avoid unpleasant surprises – or failure of the project.
Progress Charting Tools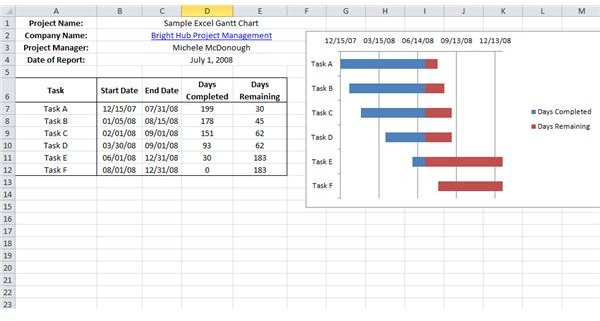 For a template that allows you to track your project on its way to completion, Michele McDonough has written an article on How to Create a Gantt chart in Excel, and has a sample you can download for your own use. Fill in your tasks or steps, the time frames for each, and batch your progress blossom in color, suitable for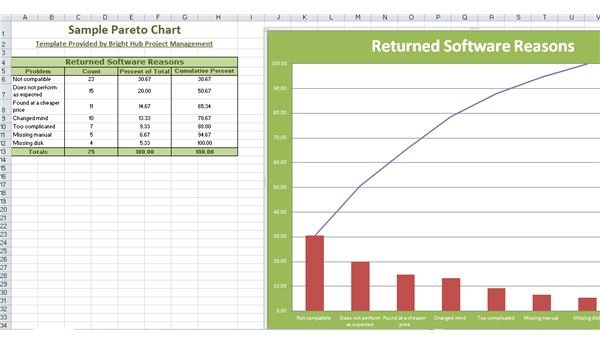 printing and using in your status reports to your stakeholders.
If you are involved in 6σ analysis, you may also want to take a look at Michele's Pareto chart example to illustrate the information.
Status Reports
Your stakeholders will expect progress reports from you, and you will also want records for yourself. Michele McDonough has created a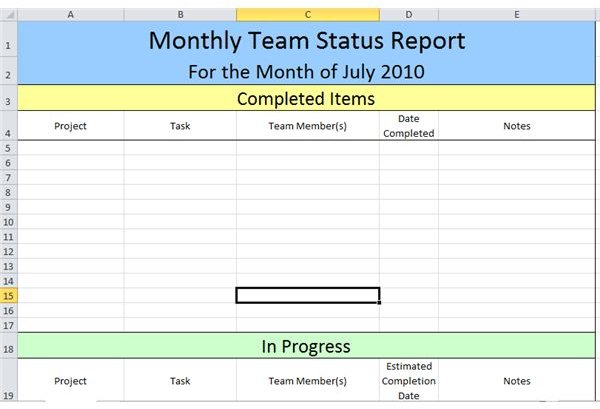 template for a monthly status report which allows team members to record accomplishments. It can be extremely useful to use when evaluating your project at the end as well, as more detailed record of accomplishments along the way.
Project Evaluation
Natasha P. Smith has provided a template for project team self evaluations, and one for peer analysis, to assist in determining what can be learned from work on the project once it is finished. This is also useful to use while looking back though your status reports.
Additional resources
You may want to take a look at the Bright Hub Guide to the Project Charter, a collection of the best articles on the site covering this topic.
For more on risk management, see this Guide to Risk Management Plans.
As well as the templates and examples listed in this article, the Project Management Media Gallery has numerous other forms and templates. Deanna's article lists links to a number of them.
You may also want to check this article for more Free PM Executable Templates you can download from Bright Hub's media gallery, for use in that phase of the project management cycle.
If you're still looking for more sample forms and downloadable templates, check out Bright Hub's resource guide Over 50 Free Project Management Templates and Sample Forms.
This post is part of the series: Project Management Forms & Templates
In this series of articles, we've collected many of the most popular articles that contain links to project management forms and templates you can download for free here at Bright Hub