Detailed Project Charter Example With Free Template for Download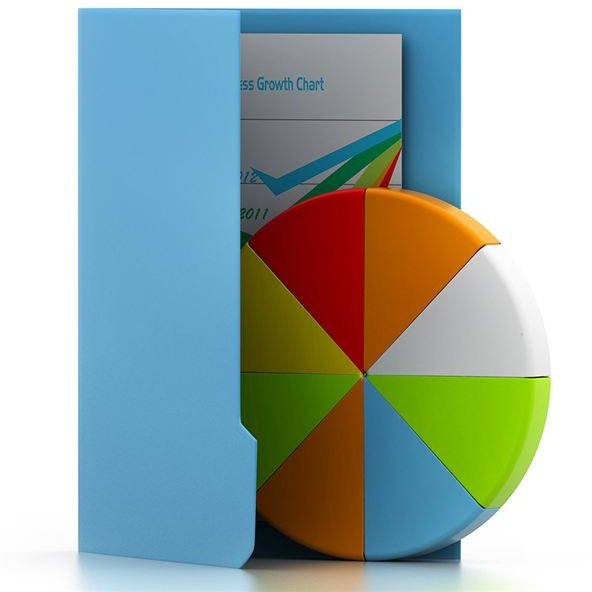 Components of a Basic Project Charter
A project charter is one of many project management forms used in the initiation and planning stages of project management—and one of the most crucial documents. Proper construction of a project charter can help ensure the success of any project and, likewise, taking shortcuts in the preparation of this all-important document can subject your project to numerous pitfalls and unnecessary hold-ups. So, what should you be sure to include in this form? This article will take an in-depth look at the components of a project charter and includes a downloadable project charter example.
The project charter is the foundation for a successful project Every project charter should consist of at least three primary components:
Project Overview Section
Project Approach Section
Project Approval Section
Depending on the nature of your project and the project management methodology being used, additional sections may be required, but we'll restrict ourselves to examining these three components in this overview. The following guidelines will take a closer look at the items that should be detailed in each of these sections and give a brief explanation of why that information is needed. In the References section at the end of this guide, there's also a link to a project charter example that you can download and modify.
Project Overview Section
1. Identification (Project Formal Name): Give the formal name of the project as well as any other terms that might be used to identify the project and the primary groups that will be involved with it. With this consistent terminology, it will be easier for all parties involved—such as the project team, stakeholders, and end users—to discuss and work on the project. Note: If this project is a new incarnation of a previously cancelled or abandoned project, it's a good idea to reference the name of that old project as well. 2. Project Background and History: Give any background information that will help explain how the project came to be. 3. Project Purpose and/or Business Need: Explain why the project is needed. If applicable, include details of why existing tools or products are inadequate. If you have supporting documents for any of these reasons, you can list them here and include them as appendices to the charter. 4. Project Scope and Limitations: Define the project scope, being careful to note boundaries and limitations. The project scope should be clearly detailed so that all parties involved are very aware of exactly what the project includes as well as what it doesn't. 5. Project Goals and Objectives: Using appropriate business terminology, state all objectives for the project. Be sure to include the project's intended purpose in language that is both concise and explanatory. 6. Project Sponsorship and Major Stakeholders: Provide a list of names identifying the major parties involved in the project, such as project sponsors, stakeholders, and eventual project owners. In addition, be sure to identify the role of each individual listed so that there is no confusion concerning responsibilities later down the line. These names should also be included in the Project Approval section—see the next page of this guide for more details on that section of the project charter. 7. Pertinent Documents and References: List any related documents or other resources that could be helpful in understanding various aspects of the project, such as the scope and business need. If these documents are particularly crucial, they can also be included as appendices to the charter. 8. Overview of Project Terminology: Provide a basic, but complete, glossary that defines special terms related to the project. If there are any key terms, phrases, or acronyms that might prove to be confusing or new to anyone related to the project, be sure to include them in this section.
Project Approach Section
A project charter should also include a Project Approach section, which gives a high-level overview of how and when the project will be completed. There are several standard components that normally comprise this section. In the following section are eight key components determined to be the most important. For a description of all components, download the project charter example located in the media gallery. (See link at end of article.) 1. Project Deliverables: List the major deliverables of the project and include when these goals should be achieved. Most importantly, remember to include the key milestones of the project. 2. Responsibilities and Roles: Include a summary of all parties that will be involved in the project and what their roles will be. Also, list the needed skills and expertise that each individual brings to the project as well as each person's responsibilities. 3. Project Resources: In addition to the human component, what other resources will be needed for satisfactory completion of the project? Provide a list of computer equipment, raw materials, working space, and any other resources that might be taxed during the project's life cycle. If certain resources will only be needed during specific phases of the project, make note of that as well. 4. Risk Management Overview: Give a summary of the risks that may be encountered during the project as well as how these risks may be minimized. Risk mitigation and action steps can be listed. A step-by-step guide for writing a risk management plan is available in the article, How to Write a Risk Management Plan. 5. Project Process Summary: Explain which of your organization's project management methodologies will be employed for this project. If you plan to deviate from standard means and methodologies, explain that as well. 6. Project Life Cycle Overview: Give a basic breakdown of the project life cycle, and list the various stages that your project will go through. Make sure to include the objectives of each stage and why the stage is necessary. 7. Basic Project Control and Communication Plan: The project control component explains the tools that will be used to assist the project manager in tracking the project's progress. It also serves as a communication device for communicating the project's progress to the project team, project sponsor, and project stakeholders. 8. Project Schedule: Provide a basic schedule overview that lists, among other things, the key milestones and stages of the project. Various exhibits, such as a Gantt chart (including the associated Work Breakdown Structure) should be included in this section. Here, it can be quite advantageous to use a project management software tool to produce a schedule that can be monitored and adjusted as the project progresses. Depending on the size of the project, such tools can be critical to its success.
Project Approval Section
The Approval section of a project charter may be the simplest section to put together, but it is one of the most critical in terms of the project's eventual success. This section should list all of the names and roles of the major stakeholders along with their signatures, indicating that each of these individuals is satisfied with the details included in the project charter. In addition, if the project will require resources from other departments or groups, a representative from each of these divisions should be listed in the Approval section as well. The signatures of these individuals will signify that they accept their own responsibilities for successful completion of the project and agree to provide needed support.
References and Additional Information Sources
For more in-depth information about what a project charter is, and why it is instrumental in project management, read the article What is a Project Charter. An easy to use template for developing a project charter is available in the Project Management Media Gallery.
Conclusion
This basic project charter can be adapted to fit any organization and an array of projects, including technology-driven projects. The ease and flow of project completion is directly due to the care taken with the preparation of a project charter. A good project charter literally keeps everyone involved in any way on the same page.
This post is part of the series: Project Charter Resources & Tips
Whether your project is large or small, it needs a solid project charter. Find tips on how to construct this important PM document as well as sample templates, guidelines, information on different format styles, and more.