What is the Future Outlook for the Project Management Career Path?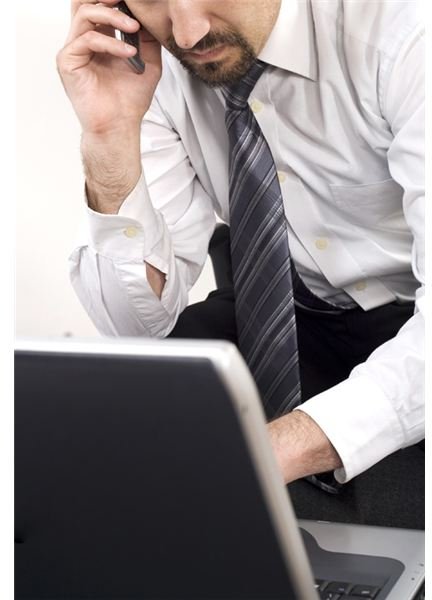 A Bright Outlook
A job's future outlook is one of the most important factors a person thinks of when deciding his or her career path. In addition to choosing something you love to do, you also want it to thrive and prosper. You want a career that gives you ample opportunites to grow but can also weather a sinking economy.
With project management, you needn't worry. Its future outlook remains bright. According to wetfeet.com, "the field of project management is incredibly hot…the outlook might be brightest for PMs in the biotech and high-tech arenas."
What Determines the Outlook of a Career Path?
A career path is a person's progress in his or her career development. Each employee starts at one level in his or her job and gradually grows into higher levels, depending on education, experience, skill and excellence. A career path serves as a plan for someone's future, but the future doesn't always pan out as planned.
The job outlook, or the prosperity and availability of a certain job, can be determined using market research and statistics. It offers the expected growth rate of a job and helps people in deciding their careers.
Several factors determine the job outlook of a career. They include economy and industry trends. Because each industry has a need for project managers, becoming a PM may be a great career path for those wanting jobs with steady growth rate.
Why does Project Management Have a Bright Outlook?
It Can Be Applied Across Industries
All industries have projects and need project managers to coordinate them. Whether it is construction, software or healthcare, they all need leaders to manage their teams, estimate and budget, and make sure that everything gets done.
If you are a skilled worker in a specific industry, you have the opportunity to move easily into a PM role. For example, after some PM training, a software developer can become an IT project manager due to his or her technical expertise.
Projects also range in size, complexity and specialty, giving PMs of different backgrounds and experience ample opportunities. There are plenty of projects for both beginners and seasoned professionals.
It Has Transferrable Skills
Project managers have responsibilities such as cost estimation, planning, communication and other skills that are applicable to different industries. Such skills are often transferrable, making switching jobs and fields easier for those who want to explore other opportunities.
If you want to switch from construction to software, you can easily apply your leadership and management skills to your new position.
Project Management Job Outlook
According to GetEducated.com, a web-based consumer guide to colleges, "The U.S. Bureau of Labor Statistics does not classify project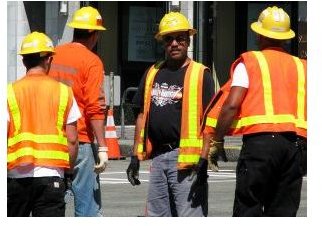 management as an occupation, so it does not track job outlook for this profession. However, it tracks construction managers and computer/information systems managers, which include project managers."
"The outlook for construction managers and computer/information systems managers is better than average—17 percent anticipated through 2018."
Improving Your Career Advancement Opportunities
Even for a field with a promising future, you need to continuously sharpen your skills and expand your knowledge. Doing so gives you a competitive edge, which helps you excel as a project manager and get the best possible opportunities.
Continuing Education
Industries change all the time, and the changes challenge PMs to always learn new things.
Continuing education keeps your knowledge base strong and your ideas fresh. Whether you obtain new management techniques or brush up on technical skills, constantly learning new information makes you a stronger, better leader.
There are many ways to continue education. They include on-the-job training, certifications, seminars and night classes. You can also pick up a book and learn on your own.
No matter how you do it, continuing education benefits your career.
Network
Socializing with others in the same field not only provides you with friendships but also ways to expand knowledge and gain new opportunities.
Being around like-minded professionals keeps you focused career-wise and motivates you to improve. They are the people who can also inform you of new trends, technologies, ideas and opportunities.
If there is a new opening with another employer, you will more likely learn of it from a PM who works at the same place. In fact, he or she can familiarize you with the company and give you interview tips.
It's always beneficial to connect with others and learn from them.
Be Open-Minded
You don't need to stick with one industry. Remember that your project management skills are transferable. If your industry ever becomes obsolete, or you feel bored at your job, you can always switch to something else.
Having an open mind and the ability to take on the unknown gives you greater opportunities.
References