Typical Duties of a Construction Project Manager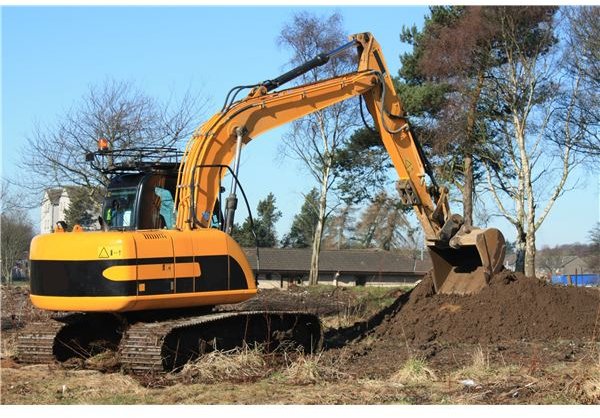 Job Overview
Construction project managers plan, estimate, budget, coordinate and oversee construction projects of different sizes and types. The construction projects include buildings, bridges, roads, schools and government facilities. From analyzing design to overseeing the construction process to implementing quality assurance, construction project managers are there to get the job done on time, within budget and without mistakes.
Some construction project managers are salaried employees of a construction firm while others contract and work for themselves. They come from various educational backgrounds. While some went to college and received certifications, others started as construction workers and rose to management positions through field experience.
Although construction project managers often work out of an office, they do visit job sites to make sure that the work progresses according to plan. They also work with many other professionals such as developers, architects and specialty trade contractors such as plumbers, carpenters and painters.
Scheduling, Budgeting and Planning
All projects–small residential houses or large industrial facilities–need careful scheduling, budgeting and planning. Construction project managers must conduct these tasks prior to starting on a construction project. When there is a project of substantial size such as an industrial compound or a large office building, several managers may share all the duties.
After carefully evaluating the project details, construction project managers schedule the project in logical steps and lay out a feasible timeline that includes specific deadlines for various tasks. The tasks include preparing the site, excavating the land, installing sewage systems, landscaping, laying foundation, creating the framework, planning for fire protection, installing electrical units and other critical activities. Most of the tasks need contractors to finish.
Because there are so many tasks to consider and so many people to manage on construction projects, construction project managers must exercise sophisticated and cost-effective scheduling techniques. It always helps to have a plan B if something falls through and it is useful to become flexible during situations that are out of anyone's control.
Hiring Contractors
Hiring the right personnel is one of the most important duties for construction project managers. One person's mistake can cost an entire project to go under. For example, if a building inspector missed a small crack in the wall of an apartment building and that crack allows water to corrode the building's metal frame, the entire building become dangerous for its residents.
Because construction project managers deal with many third-party employees such as architects, general contractors and trade contractors, they must exercise caution when hiring them onto the project. It is important for construction project managers to examine each contractor's work: Did the painters coat each wall two times as directed? Are all the lights in the hallway working? This ensures that the project receives the highest quality work.
Construction project managers also have the responsibility to dismiss people. If contractors do not do their jobs correctly or are just a bad fit for the project, they need to be replaced by more suitable contractors who will fix their mistakes and get the project back on track.
Preparing Contracts
When contractors are determined, construction project managers have to prepare contracts prior to hiring. Often, these contracts are re-negotiated and managers must prepare for revisions and additions. The manager will recognize that any good contract will benefit both parties, and he or she must be knowledgeable about contracts and have good negotiating skills.
Direct and Monitor Progress
In addition to ensuring quality of all work, construction project managers must also direct and monitor project progress. They must ensure that all construction activities are going smoothly and meeting deadlines. They can direct and monitor through other supervisors or managers. However, they should also come to the construction site to audit the progress. A manager's physical presence helps encourage and motivate workers.
Obtaining Required Documents
Construction project managers must also obtain important documents stated in the contract such as permits, licenses and building safety regulations set by the project insurer. The manager must be knowledgeable about the requirements that are essential to project completion, especially for his specific location or business.
Dealing with Delays
As stated before, it helps to have a Plan B in case something goes wrong. During unfortunate occurrences such as extreme weather conditions, natural disasters, emergencies at construction sites and other unforeseen delays, construction project managers must handle all these problems and ensure that the proper persons are notified of the delays so that the project moves forward.
Other Duties and Responsibilities
Besides the responsibilities listed above, construction project managers also carry other miscellaneous but imperative duties including evaluating construction methods, identifying and ordering required materials and supplies, conducting meetings and dealing with complaints.
During a construction project, a multitude of things work together to make the project a success. Construction project managers must oversee all aspects of the project and ensure that each part works flawlessly. Not only do they manage the job, they also manage the team and other individuals related to the project.
Resources
Occupational Outlook Handbook, 2010 - 2011 Edition. Construction Managers. https://www.bls.gov/oco/ocos005.htm
Image credit: sxc.hu, ColinBroug