Tips and Help for Completing the PMP Application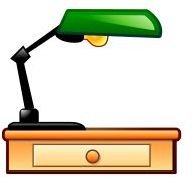 Before You Apply
Before you can apply to take the PMP exam administered by Project Management Institute (PMI), certain requirements must be fulfilled. A minimum of thirty-five hours of PMP training or education is required for all applicants.
A college degree is not necessary, but the experience requirements are higher for those who only have a high school or equivalent degree. If you have a high school or equivalent degree, you must have five years of experience in project management, including a minimum of 7,500 hours as a team leader or manager.
If you have a four-year bachelor's degree or equivalent, you must have three years experience in project management, including 4,500 hours as a team leader or manager.
You may apply for the PMP certification examination online or by mail. All information must be provided in English. PMI specifies that online applications are preferable and the website offers help for completing PMP applications.
Identifying Yourself
The following step-by-step information should provide help in completing the PMP application:
Contact Information
The first piece of information requested is a PMI member number. Since you do not have to be a member of PMI to take the test, this field is optional.
The next section is for people who already a hold Program Management Professional (PgMP) credential. If you have a PgMP, you may choose one of two options that deal with synchronizing renewal dates for each certification and sharing Professional Development Units (PDUs).
You're expected to enter your name three times. The first is how you want to be addressed by PMI, and can include unofficial names, including nicknames. The second name is your name exactly as it appears on government-issued identification you will present to the examination proctor. The third is your name as you wish it to appear on your PMP certificate.
Next, fill out your home and business addresses. If you're paying by credit card, your home address should match the billing address for the credit card.
Finally in the contact information area, you are asked for a preferred email, phone, and fax number. Each of these fields indicates a choice of home or business. "Preferred" indicates it is the method you would like to use as your primary contact for correspondence.
The next question pertains to industry and has a simple checklist of general project management industries to select from, like communications, engineering, health care or aerospace.
The education section only asks for your highest completed degree and ranges from high school or global equivalent to doctoral. It is not necessary to fill out every educational step.
Experience and PMP Training
The next section of the application requires extensive information about your project management experience. Assemble the following information for each project you participated in:
Project Identification and Contact:
Project title
Start and completion dates
Your project role
Your job title
Organization/company name, address, and phone number
Primary contact information - someone who can verify your experience
Project Details
The next section deals with questions about how many hours you participated in the project, covering the following five areas of project management, plus a summary of total hours spent on each project:
Initiating process
Planning process
Executing process
Monitoring and controlling process
Closing process
Note: If you've worked on two or more projects during the same time period, the time spent counts only once.
Finally, you are asked to provide a written summary of project tasks and deliverables in the same five categories listed above.
The next section of the application is documentation of PMP training. This information includes course title, institution name, start and end dates, and includes contact hours earned.
Finishing Up
The next sections contain preference information, such as PMI communication preferences and handicap needs for the PMP exam. These questions are optional. You may also ask for help completing the PMP application in another language. Finally, you agree to statements of understanding about rules, policies, terms, and responsibilities required and attest that the information on the application is true. Once you're completed with this section, simply sign and date the application.
References
Project Management Institute (PMI) https://www.pmi.org
Image Credit Gnome-Application (https://commons.wikimedia.org/wiki/File:Gnome-applications.svg)