The Different Levels of Project Management (PM) Certification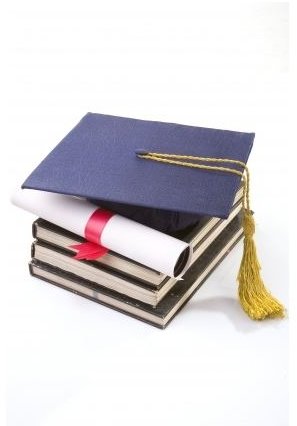 Increased Demand for PMs
Because of the high demand in the workplace for people who have the ability to keep projects running successfully and on-track, project management training has become identified as a specific career path. If you are interested in a career as a project manager (PM), or your company is looking to add project managers to your workforce, you've got to have a good understanding of the various PM certifications that are available, and what they represent as far as abilities, purpose and skills.
What Are the Benefits of Certification?
If you hold hiring authority within a company, looking for somebody with PM certification assures you that the candidate understands the strategic principles needed to successfully manage a project.
If you are considering entering the field of Project Management, getting these credentials will make you a better candidate for career advancement and salary advantages, as well as give you confidence that you have the skills you need to effectively guide project teams.
What Are the Various Types of PM Certifications?
Some certifications are managed by professional organizations, such as the Project Management Institute (PMI). Others are based on a particular methodology, such as PRINCE2. Others are also available, and are generally affiliated with a specific university.
Project Management Institute (PMI) Offerings
There are various Project Management Institute (PMI) certifications available, each with eligibility requirements and an exam process. These certifications include:
CAPM® (Certified Associate in Project Management) – An entry-level certification, designed for project team members and entry-level project managers.

PMP® (Project Management Professional) – One of the most widely-recognized PM credential, this requires the demonstration of a solid foundation of project management knowledge and practice.

PgMP™ (Program Management Professional) – This certification is geared toward those who manage multiple projects.

PMI-RMP (PMI Risk Management Professional) – This certification is designed for individuals who advise and make project decisions based upon risk factors.

PMI-SP (PMI Scheduling Professional) – Certification in project management scheduling.
American Academy of Project Managers Certifications
The American Academy of Project Managers has several degrees, each requiring a high level of experience as well as graduate degrees, which are targeted toward executives and managers. These are "awarded" certifications, based on a review of a person's experience and credentials:
PME™ (Project Manager E-Business)
CIPM™ (Certified International Project Manager)
MPM™ (Master Project Manager)
International Project Management Certifications?
Some certifications are common in other countries, and include the following:
Prince2 – This certification is used extensively in the UK, both by the government and businesses. It is based on an examination process.
Australian Institute of Project Management – Several levels of certifications geared primarily toward Australian project management professionals, based on international best practices.
International Project Management Association – A Swiss organization, primarily geared toward national project management associations world-wide, has the longest history in the project management field.
Certification requirements vary from company to company, and from job to job, but overall, most major companies utilize project managers to help get project work done effectively and increase overall productivity.