What Is Prosci's Change Management Methodology?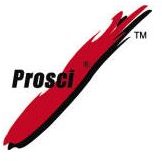 Becoming Acquainted With the Methodology
Prosci began in 1994 as an independent research company to explore change management and business processes and is one of the most widely used methodologies for managing what Prosci calls "the people side of change."
Prosci offers training programs both on-site and online that help to build competency in change management. The Change Management Learning Center is holding the Prosci Global Conference in Orlando, Florida from April 6-9, 2009. The seminar goal, according to the Change Management Learning Center, is to be an "open information exchange and idea sharing on the best practices in change management."
Prosci is used in both the public and private sector and includes members such as the U.S. Airforce, the Bayer Corporation, City of Albuquerque, and Oracle. Here, we will discuss Prosci's methodology and how to implement it into your organization and projects.
ADKAR - The Prosci Acronym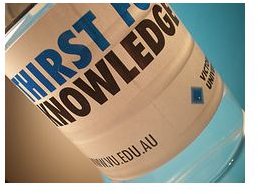 ADKAR, or Prosci's model of individual change stands for Awareness, Desire, Knowledge, Ability, and Reinforcement. Prosci believes that for change to work in an organization, individuals must change and understand change. Looking closely at the ADKAR process, we can see how we might implement Prosci's methodology into our projects.
Awareness - This is recognizing the need for change.
Desire - Who needs to participate in the change?
Knowledge - Who has the knowledge to guide the change?
Ability - Who will implement skill sets and change behaviors?
Reinforcement - Who will lay the foundation for change initially and for the future.
ADKAR focuses on successful change and by implementing these steps, Prosci's methodology is expressed through change management activities, diagnosing gaps, developing corrective actions, and supporting managers and supervisors. Prosci's change management is best served in three phases: preparing, managing, and reinforcing change. You can download this document with instructions for writing change control processes.
Implementing the Phases of Change
ADKAR and the Phases of Change, as defined by Prosci, are first on an individual level in order for change to be acceptable on an organizational level. Each of the three phases has specific outputs that when practiced, lead individual change to organizational change, including a good change control process.
PHASE I - In this phase, or the beginning, individuals "prepare" for change as it pertains to a project. For example, how much change management is needed for the project? Questions in this phase would be: Do I have the right people for the project? What is each team member's attributes? What is my change management strategy or process? How will I structure my team? When will I assess each team or team member. All of these things should be decided at the initiation of a project using a good initiation project checklist (which you can download here).
PHASE II - This phase focuses on the plan of the project and how it will work. Guidelines to set when Phase I is complete include:
Sponsor road map
Training plan
Coaching plan
Resistance management plan
Use your team to discuss your change management process and to help create plans that will be implemented into your change management procedures.
PHASE III - Here your change management's goals should be sustainability for the future. You should work with your team to develop measures and standards that will work for your project and implement them. Project manager assessments should be done to see if teams are performing their jobs set at initiation. Phase III is the final phase of Prosci's change management and should reflect:
Reinforcement mechanisms
Compliance audit reports
Corrective action plans
Individual and group recognition
Successful celebrations
After action review
Based on the Prosci's change management methodology, implementing change into your projects must be integrated first at individual change reaching toward organizational change to ensure the achievement of the organization's results. For more information on Prosci's Change Management seminars and tools, visit the Change Management Learning Center.