Business Research Methods: Find Solutions to Project Issues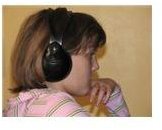 Appreciative Inquiry
Both the qualitative and the quantitative business research methods are used in project management.
Appreciative Inquiry or AI is one of the key business research methods widely used for developing the organization through effective project management. This method uses a different form of questioning for the project manager, stakeholders and the project team. The questions are asked to understand the right structure that helps to maintain the overall organizational value. The theory also suggests one avoids wasting time on fixing things if they are not going to add any value to the projects.
This method works through four key processes:
Identify: Discover the key processes that work best for the project
Envision: Forecast the impact of these processes whether they work well for the overall organizational growth in the future
Process Planning: Plan and prioritize processes that are really necessary for the project
Deliver: Execute the proposed processes
Through the appreciative inquiry method, organizations aim at seeing the best in a person, a situation, a project and as a whole to successfully achieve project and organizational goals. By using this method efficiently, you can find solutions to many of your project issues.
Effective Listening
Effective listening is a business research method used for enhancing the different processes in the projects. There are three types of effective listening techniques identified to improve project activities.
Competitive or Combative Listening: This mode of listening gives priority to share your opinion with others without any inhibition. Even though this method is used in debates, if used appropriately to strengthen your view, combative listening can be fruitful in project management.
Passive or Attentive Listening: This mode of listening helps primarily in attending people issues and conflicts in projects. Attentive listening gives an opinion that the listener is very attentive to the speaker and to the issues.
Active or Reflective Listening: This mode of listening is considered the best among all. The listener is given an opportunity to verify a theory or an event beyond just trusting the instincts. They work on verifying the issues apart from what they are hearing and seeing. Beyond attending to the issues, this effective listening method helps to resolve project management issues.
Effective listening leads to organizational accuracy by resolving project problems and conflicts.
Interview
Interviewing is the most commonly used business research method in organizations for various reasons.
Through interviewing, one can achieve the following:
Gain in-depth information about events, theories and topics
Gain information from real-time experiences on products or projects
Obtain feedback from real-time experiences and make changes for better organizational growth
Normally, there are three types of interview modes used in business researches.
Conversational Interview Mode
Open Ended Interview Mode
Fixed or Closed Response Interview
Interviews help to identify behaviors, opinions, values, knowledge on people, projects and products.
Questionnaires
Questionnaires are the great sources in business research to help to gather data for analysis and research. Questionnaires can be used for analyzing various project activities starting from identifying what motivates your employees to tracking the overall project strength. There are basic guidelines you should follow while preparing a questionnaire.
Start with a welcome note explaining what the questionnaire is about and what impact it will create in an organization
Carefully prepare questions where collated answers can provide a solution to the problem identified
End with a thank you note
Questionnaires are normally followed by a process known as a survey, one of the key business research methods, commonly used by project managers.
Surveys
Survey is a business research method which can be used as a process after preparing the questionnaire.
Use an online survey tool or connect your questionnaire with an internal / external system which can generate automated reports
Share your survey with the right group of people and gather results
Present the results to your management and obtain approval to make the required changes
Monitor the implemented changes carefully
Following the above steps is critical to get the return on your time invested in preparing a questionnaire. Most importantly, share your results and the details about the implemented changes with the audience or a group of people who helped you with the survey.
Case Studies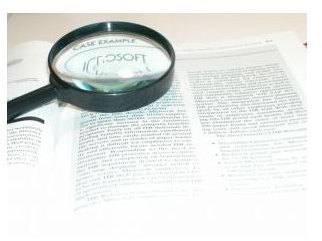 Case studies are another popular business research method used in many global organizations. Organizations normally use this method to perform in-depth research on a single aspect of an event or a problem known as a case.
Case studies come in three types:
Exploratory Case Study - The beginning or the initial steps used in research for identifying the patterns in the data.
Descriptive Case Study - The descriptive method takes the study further and procures in-depth information on the problem.
Explanatory Case Study - The explanatory method helps in resolving the problem by identifying the reason why the problem occurred.
Case studies are also defined as the systematic way of collecting and analyzing data to come up with a right solution to the problem identified.
Focus Groups
The focus group is a qualitative business research method used widely while making important decision in projects. The key decision makers, as a group of eight to ten members, consisting of clients and other stakeholders, gather to discuss different aspects while taking the most important decisions. As one of the key methods used in business research, a focus group is conducted as a useful tool in market research and in analyzing the purchasing behavior of a product. In project management, this method can be used to track the performance of a project and its activities.
Choose the Right Method
Use the right method depending on what exactly you are planning to examine. The methods of research discussed in this article are used with a conclusion of providing accurate and useful results in projects.
References