Finding Out What Makes Process Improvement Programs Work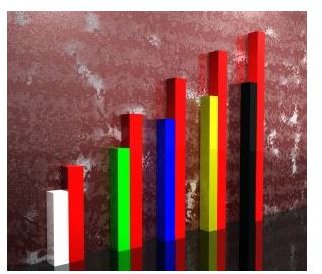 Implementing a process improvement program that works will take commitment on the part of the project manager and the team. However, if the program is not appropriately implemented, then it runs the risk of failure. Thankfully, there are various actions the project manager and project team can take that will help make sure that program runs smoothly.
The biggest action that makes any improvement program work is total commitment on the part of those involved. It's important that the need for improvement is demonstrated to those who are going to be working on the program. It's not enough to say a process needs to be improved, everyone has to be completely invested in that improvement.
Deciding Which Process to Work On
Once you have determined that you need to start a program, you need to decide what processes you will work on for improvement. Hopefully in your implementation period, you've come up with a list of areas you would like to improve. Before you choose a process willy-nilly, you should prioritize the importance of each improvement. What's the most important process to improve? What's the least important? Which process improvement is the most urgent? Which is the least urgent?
You'll want to make sure that you keep this list updated. That way, you'll know exactly where you need to go next when one project is completed. By having a pre-prioritized list that is updated continuously, you can greatly reduce the lag time between improvement projects.
Committing to the Next Improvement Effort
Now that you have listed your processes for improvement by priority, it should be relatively easy to select what you will work on. It's not as simple as just selecting a process to work on and moving from there! You first must determine who will be responsible for the process improvement project. Once you've done that, it will be important to define the goals and scope of the effort. You might find it helpful to create a flowchart to track the current process.
The goals for your implementation should be clearly stated. You will also need at this stage to determine how it is you will measure the progress toward the goals. Once you have done this, you can begin to carefully plan out how you will carry out the improvement.
Planning for Improvement
With a well-fleshed out scope, you can now break the process down and determine what will be focused on during the improvement effort. The first thing you need to do is hold a brainstorming session with project team members. During this session, you will throw ideas out about the actions you need to take in the project.
Order the plan of action by prioritizing steps - once again based on your goals and the scope of the improvement. If there's an action step that's not in the scope of your project, you need to consider two things - first is your scope too narrow? This might be the case if your action steps are repeatedly borderline with respect to the scope. Second - do you really need that action item? If it's the only thing on your list that isn't directly in the scope of the project would it fit better with another project?
Managing Risks
Even though the scope is to make your processes, and ultimately products and services, better, you must take care to manage the risks in your process improvement efforts. To do this, you need to first perform a risk assessment. When you perform the assessment, you need to take into account all potential threats to your project. Once you've taken these steps, you may then assess each risk to determine the likelihood that it will occur in the duration of your project. Failure to account for potential risks is one of the biggest potential threats to any process improvement project. Not only do you have to know what the risks are, but you also need to plan what you will do in the event one of those risks actualizes and becomes a problem.
Monitoring the Improvement Project
It is vital that you carefully monitor the quality improvement effort for your project. You should know at any given time where your project stands and whether or not your action items are working to add quality to the process. Is your project making progress toward the stated goals? Is the process indeed improving? What lessons has the team learned - have you found even better ways of doing things?
During the quality improvement process, it is so important to keep abreast of what's working and what isn't working. Even though you can sometimes think that one course of action will work, it might not. One key tip is to avoid performing multiple efforts. That way you will know for sure that it was effort a and not effort b that caused the problem.
Don't Forget to Communicate!
Finally, it is so important to communicate with team members, stakeholders, and the project owner. Make it easy to communicate with one another by using collaborative software, having daily five minute meetings, and keeping an open-door policy. Your team members should not be afraid to come to you should the action not work, or should something go awry with the improvement efforts. Make a communication plan a vital part of your process improvement initiative.
References:
Potter, N. and Sakry, M. (2002) Making Process Improvement Work.
Image courtesy of https://www.sxc.hu/photo/1020817