One-Stop Resource on Everything You Need for a 5S Project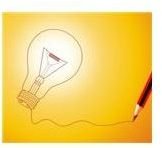 You may think you need a business degree to know about this trusted business model, but before you sign up for the GRE's take a look at the various 5S articles Bright Hub has to offer. Here you will learn about the Japanese origins of 5S, tools and techniques for its use and how it can increase competencies and deliverables in business practices. Impress your boss and co-workers by learning how to use 5S for many of your daily tasks, such as writing mission statements, handling time management and tracking client projects. Whatever you have to get done, 5S has you covered. In our list you will also find some great templates and guidelines that can be downloaded for use at a later date.
To get a jump-start on 5S, here's the Japanese to English translation:
Seiri / Sort – Sorting only the materials or inventory needed for each task at hand
Seiton / Straighten – Create an orderly workplace where everything has its place
Seiso / Shine – Extreme efforts to keep the workplace clean for functionality
Seiketsu / Standardize – Similar and controlled task assignments that are uniform
Shitsuke / Sustain – Safe manufacturing process policies
Now let's take a look at some 5S post to aid you in using hte 5S Methodology!
**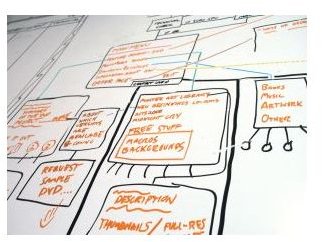 **
Are you wondering what the 5S methodology is and how it is utilized in project management? Learn how this Japanese process improvement methodology has been changed for use in America and what major companies it has impacted for more than thirty years.
Did you know that the 5S business model is also a Six Sigma tool? Tools used in Lean Six Sigma projects come from both original sources: Lean and Six Sigma methodologies. Here are a variety of the most popular tools used for Lean Six Sigma with a description of their primary uses.
5S is a Japanese workplace methodology that can be used at any phase in the organizational life cycle. Learn the five Japanese words that make up the "5S" model and what they stand for to get a thorough understanding of how they relate to you and your company.
5S Implementation Plans and Guidelines
Here you will find an actual document to download that contains a comprehensible plan and guideline for your next 5S project. Using this 5S Implementation Plan offers guidelines on how the 5S methodology is utilized and once you understand how the 5S process works it will be much easier to get started.
Three Tips for Managing the 5S Process
The concept of the 5S process is easy to understand as you'll find out through this article. The benefits and the important points for implementing the 5S process in your company or organization are outlined here so you can get started using them right away.
5S is a tool that makes managing work faster, easier and cost-efficient and that is what you will find in this informative post. A comprehensive method for using 5S to keep work on track in a systemized and organized manner, including a breakdown of exactly what the 5S's are!
Tips on How to Document a 5S Project
If you are ready to implement the 5S methodology into your next project, this is the article to read. Learn the tools you will need to sustain, evaluate and audit your 5S project. Unsure if 5S will work for you? Here you will find the tools and tips to make sure you are on the right path from the start.
5S Compared to 6S: Which Is Best?
Most American companies using 5S actually prefer 6S with the last "S" standing for safety. Although the creators of the 5S Methodology may argue safety is covered in the "sustain" part of 5S, it's really up to the project manager to decide if 6S is best. Find out the differences in this post.
When you are trying to figure how to go about starting your next 5S project, don't forget about the mission statement. This Bright Hub article helps you write a mission statement using a great sample that will get you on the right track whether you are focusing on a product or a project, get started here.
Samples are a great way to help guide you in the right direction, especially when it comes to tracking your 5S efforts. Here you will get a quick review of the 5S methodology and dive right into a 5S project audit check sheet. Learn the importance of using one and see how easy it is track 5S on your next project.
If you are comfortable using Microsoft Excel, here is the audit sheet for you. This 5S template will allow you to track your 5S process quickly and easily using the efficiency of Excel. Try it and let us know what you think.
5S for Managers: Keeping the Project on Track
Managers have to be armed with tools to effectively manage projects and 5S is the tool to do it. As a proven method to motivate workers, 5S is invaluable for keeping all areas of a project on track and reading this article is a step toward learning how to implement this from the beginning.
Monitoring and Measuring 5S Using the Radar Chart
5S metrics is about keeping track of and grading 5S accomplishments. In most cases the best way to see these accomplishments is with a visual tool like the Radar Chart. The Radar Chart will be explained in this article in addition to how to create and graph your 5S results.
Using the 5S methodology is a great step toward taking your work to a higher level. It shows a commitment to doing your best work, whether it is during the beginning stages of starting a company, or managing a project for a top client. Everyone benefits from using tools that keep work on track and on schedule with business processes and practices.
References