Principles of Lean Project Management: Decide Late, Deliver Fast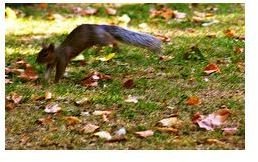 Moving Quickly Through the Project Cycle
To outsiders, some elements of Lean project management can resemble Agile project management strategies, in which participants accelerate the project cycle to the point where planning and execution happen almost simultaneously. The principle of Lean project management that causes this potential confusion relates to time management and task management. By keeping teams focused on small lists of manageable deadlines, project managers can spotlight their best performers and their most efficient processes.
Defer Commitment
During the first four phases of the project cycle, practicing Lean project management requires a tremendous amount of restraint. Most project managers leap at any opportunity to show their mettle. However, taking on too many tasks or taking on the wrong kind of project can put managers in no-win situations.
Instead of simply avoiding responsibility, Lean project managers defer commitment. By keeping options open and waiting until the last possible moment to lock in specific plans, managers can refine the scope of their projects. During the appraisal and presentation phases, project managers can coach stakeholders and project sponsors to whittle down their lists of desired outcomes until it fits a manager's available resources and timelines. This way, managers avoid overpromising and underdelivering.
Keep Commitments Small
Lean project management also forces teams to reconsider the size of individual projects. In many cases, the process of chunking down tasks can fragment a larger initiative into a series of smaller projects. Instead of taking on an unwieldy assignment, an experienced project manager can map out a series of smaller, interconnected projects.
From a distance, this fragmented form of project management might look like it creates more organizational overhead. Instead, Lean project management encourages leaders to trade down to smaller, achievable projects that can be scheduled more efficiently.
Excel at Short Term Results
By "deciding as late as possible" and "delivering as fast as possible," project managers place more emphasis on the planning and development of effective, impactful projects. In many organizations, this can give project teams a more dynamic edge. By keeping options open, teams can take advantage of creative new ideas. Likewise, outside forces might render parts of a project moot, such as a third-party vendor announcing development of an element that would otherwise have been developed in house.
At the same time, completing projects in shorter amounts of time gives team members a stronger sense of accomplishment and closure. Falling behind on traditional projects that stretch on more months (or longer) can fill teams with a sense of dread. Without a release for that pressure, teams can start to become demotivated by feeling that they can't succeed. On the other hand, teams that complete smaller projects – even when part of a greater initiative – exude confidence and pride. Framing up the same net results using Lean project management strategies, leaders can keep their teams moving along at higher velocity.
This post is part of the series: Lean Project Management Principles
Most project managers decide to use lean project management strategies when faced with budget cuts or other constraints. Tasked with eliminating waste throughout a project or a process, managers can discover how to make their teams more effective using fewer resources.