Ways to Keep Project Stakeholders Informed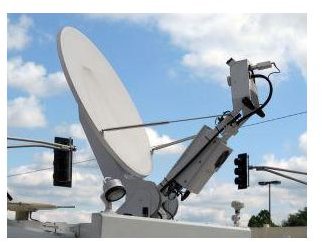 When managing a project, it is vital to keep all participants up to date on what is going on - especially the stakeholders. Keeping the stakeholders informed is an oft-neglected but vital part of running a successful project. There are many ways to inform stakeholders - from using collaborative software that informs clients of the project status, to creating status reports, to having daily or weekly meetings. Below you will find some tips on how you can keep project stakeholders up to date on what's going on - without sacrificing productivity.
Have a Communication Plan
The most important item to have in place when thinking about facilitating stakeholder management is a communication plan. By creating an effective plan, you and your team members will know when and how to inform each participating stakeholder. Typical items included in a communication plan are:
Background of the project
Clearly-Stated objectives
The strategy for communicating with stakeholders (When, What Means, Why, Who)
Potential risks involved with communication (i.e. what happens if someone is not reachable?)
The budget for communications
Although it might seem like a lot of work to put together a communication plan for your project (after all, you did create a project plan, right?), it is a vitally important step if you want to keep stakeholders informed. By designating who the stakeholders are, what the objectives for communication are, and the strategy for communication, you save yourself heartache and trouble in the long-run. If something goes wrong, do you really want five team members scrambling to figure out who needs to be contacted first?
Use Collaborative Software that Creates Reports
One of the easiest ways to make sure that you keep up to date on the status of tasks, issues, and milestone completion is to use a collaborative project management software that produces reports. Many software programs are available for this purpose.
Even if you find a program that does not send reports automatically to your stakeholders, using project management software is a great boon to keeping stakeholders informed. Much software includes tasks that are allocated to resources. When a resource completes a task, it appears as such in the project manager's version of the software. If an issue comes up, it can be discussed in a forum or in a special issues-tracking area of the program.
By making your software work hard to collect project data, reporting the data is much easier (and thus, communicating this information with stakeholders is easier because you don't have to hunt down who has done what.)
Project Status Report
The project status report is an essential part of communicating with stakeholders. A well-written status report will inform anyone who reads it exactly what has been done, what needs to be done, what is being waited on, and what problems there are. Project status reports are succinct and detailed. They are professionally written. For best results, you should create a status report at least on a bi-weekly basis, if not on a weekly basis. The status report can then be distributed among the stakeholders. Copies of past status reports should be kept accessible. The status report can also help a project manager to adjust her schedule accordingly.
Meetings with Stakeholders
At the beginning of a project, ideally, you would schedule regular meetings with stakeholders to update them of the status of the project. While a daily meeting with stakeholders is a bit much, you should aim to meet with stakeholders several times during the project management process. This helps make sure that the information contained either through email updates sent out from your project management software or through your status reports has been read. It gives you and your team time to interact with stakeholders and answer their concerns.
Any time something goes awry in your project, stakeholders should be notified. If a physical meeting is not possible, a teleconference or virtual meeting should be held.
Know What Your Stakeholders Expect
Finally, and most importantly, you should talk with your stakeholders to find out what they expect from you. Do they want weekly updates, monthly updates, or contact only if a problem occurs? This should be part of constructing your communication plan. By making sure you live up to stakeholder expectations, you can be sure that you keep stakeholders in the loop and happy.
No matter what methods you choose to utilize in keeping stakeholders informed of project progress, it is important to keep them involved in the project planning process. Whether your stakeholder has contributed money to the project, is an end-user, or is simply your boss, good communication goes far in ensuring future success.