Project Time and Expense Tracking: Tips of Project Time Tracking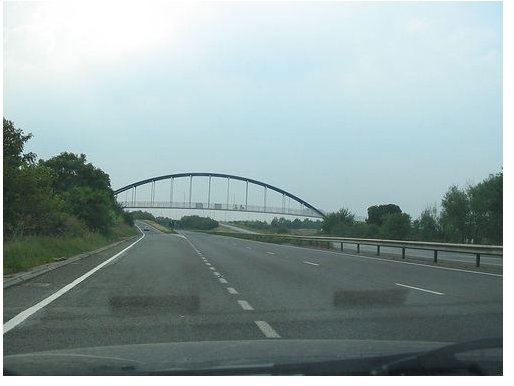 Tips to Track Project Time
Tracking project time in terms of progress of tasks and output of team members is an important and indispensable activity of real time project management. The best ways to do do include:
1. Effective Use of Time Management Software
The traditional way of project time tracking is through time sheets where each employee notes down the time spend on each task. The earlier pen and paper based time sheet have given way to electronic and online time management software that offers scope for much automation and easy analysis of time records. The best project management time tracking software is that which:
allow for direct linkage to other processes such as duty rosters, payroll, client invoicing, and the like
allow various analysis options that determine productivity of each employee, identify tasks that take more time than planned, identify scheduling complications that require attention, and the like
Some project management time tracking software available in the internet includes:
Replicon, a web based time sheet that comes in project and billing editions, and in a time and attendance edition
Journyx, a time management software with various options such as billing-based or project-based, and allowing integration with Microsoft Project, Quickbooks, ADP, Paychex, Ceridian and other payroll applications.
Virtual TimeClock '10, computer-based software that allows for various customizations to control, collect, and report employee's work, vacation, leave, and other benefit time.
Harvest, which allows assigning the time to a project and or task, and adding notes describing the type of time spent. This software integrates an expense tracker as well, but does not allow generation of invoices and as such does not serve the full purpose of project time and expense tracking.
2. Empowerment of Supervisors and Line Managers
Apart from relying solely on such time management software, the best form of project time tracking is empowering supervisors or line managers to track progress and make necessary adjustments in work schedule to ensure that the project remains on task. The project manager ideally needs to review the progress at the end of the day and set fresh targets for the next day or week to the line managers.
3. Adoption of Critical Path Method and PERT
Adoption of the Critical Path Method and PERT facilitates easy tracking of project time. The Critical Path Method (CPM) lists down all activities that require completion, categorized within a work breakdown structure, along with the time or duration that each activity will take to complete, and also traces the dependencies between the activities. This allows determining the "critical" activities, and activities that can be delayed without making the project longer. Project managers tracking project time can give priority and assign more resources to complete "critical" activities to ensure the project does not lag.
Image Credit: flickr.com/Crispin Semmens
Tips to Track Project Expenses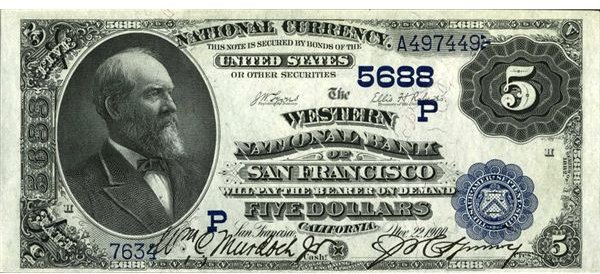 Controlling or keeping track of expenses in a project is very often underestimated. Most people fail to pay much attention to this aspect, leading to disastrous consequences and even derailment of the entire project. Some ways to track project expenses include:
Using a single system of payment: Instituting a single system of payment streamlines the system and makes review easy at the end of the month. Making some payments by check, other payments by electronic clearing, and still other payments by cash makes accounting difficult and disorganized, and leads to confusions, missed payments, duplicate payments, and more.
Avoiding petty cash: Very often the source of unauthorized expenditure is petty cash. Many projects set aside a sum to settle small payments in cash on the spot, and regularize the payment in accounts it later on. Where petty cash scores on convenience, it increases the risk on unauthorized expenses and danger of failing to record expenses. Such expenses also usually come without proper receipts, making it difficult to justify the costs. The key to successful cash tracking is to make the regular and uniform system of payment fast and easy to withdraw even small amounts as and when required, and avoiding petty cash.
Keeping receipts: A paper trial for the expenditure made is the most ignored part of expenses tracking. Many people tend to destroy the receipt having entered the expenses in the accounting system. The receipt, whether paper based or electronic help cross-check facts, make audits easy and help justify the expenditure. It also becomes a valuable source to follow up on the suppliers for confirmation or repeat orders. The best practice is to maintain a separate folder client or project wise to file all receipts
Recording expenses along with invoices: Tracking expenses related to the client along with the invoice help for good accounting system and help avoiding missing billing the client for an expense. Most accounting and invoicing software today has this facility. This however requires recording every expense.
Analysis: Recording expenses serves no purpose without using such records for analysis. A good practice is to make an analysis of the expenses incurred on a period basis, usually monthly to see if the expenses are within budget, if there are ways to eliminate expenses by improving processes or making better purchases, and whether the expenses fulfill the overall project requirements or client needs. It is also important to maintain a list of fixed expenses that recur every month to help such analysis.
Good project time and expense tracking is imperative for the successful conclusion of a project.
Image Credit: Wikimedia Commons
References
OfficeArrow. Top Time Tracking Tools and Tips. https://www.officearrow.com/software-and-web-tools/top-time-tracking-tools-tips-oaiur-6156/view.html
Stansberry, Glen. Review: Harvest Time and Expense Tracker. https://smallbiztrends.com/2010/04/review-harvest-time-and-expense-tracker.html
Project Time and Expense Tracking. https://newterra.chemeketa.edu/faculty/phoelter/2009_2010/vc283/week08/exercise05_time_tracking.pdf